Once upon a time in Paris, Le CEO and Le Buyer were at the yearly lingerie shows. They were, of course Mon Dieu, splitting le hotel room (much the better to eat macarons and drink champagne that way). It soon became time for bed, and les Journelles opened their valises and were readying themselves for bed- when- ! They both came out of their respective powder rooms wearing this romper! Tres Jolie! Journelle J'taime!
May We Recommend?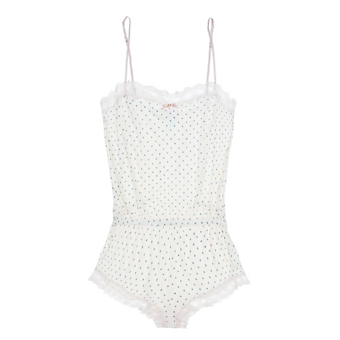 This kind of effortless evergreen Sunday morning piece gives us farmhouse fantasies. The sort that makes us say: maybe we'll find someone to lay some roots down next to us.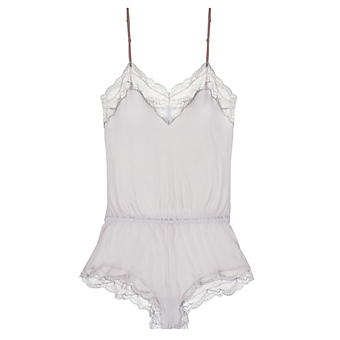 O, Fate? If we could see the future (a la Cassandra) we'd foresee a luxurious Friday night, a bubble bath, and an afterparty starring this moonbeam sweet, body-kissing teddy.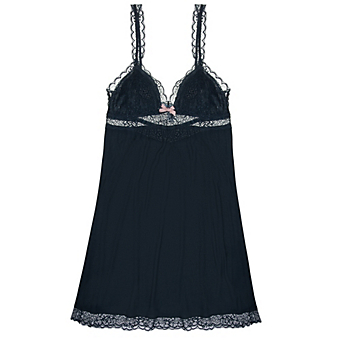 Though we love to layer with a jeans, leather jacket, and perfect white tee, sometimes we also just want to nestle in under this one layer (with some verrrry nice company).