The seaglass and sky-blue deco-inspired pattern of this luxurious kimono-inspired robeis so moderne fabulous we almost can't stand it. Luxe silk is unlined for ultimate drape and the sleeves are the perfect marriage of kimono (generously, luxuriously cut) and classic (straight enough to not knock over the mimosas when you reach for the strawberries). The perfect thing for putting on an Ella record and floating the cares of the day right away.
May We Recommend?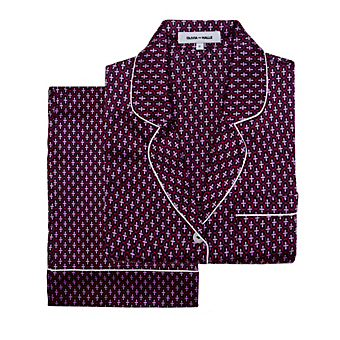 The simplest indulgences make the biggest difference. Feeling these sumptuous, gorgeously printed, tactile silk PJ's against our skin turns every weeknight into a luxury.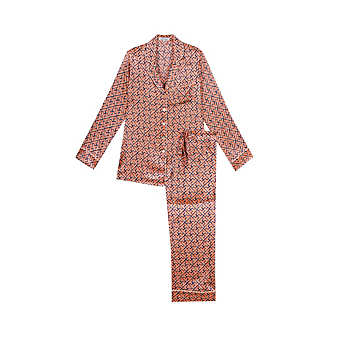 These utterly luxurious coral, navy, and ivoire silk piped pajamas are a dream. An M.C. Escher-chinoiserie-Miami-Art-Deco dream. Just the kind of dream we love to wake up to.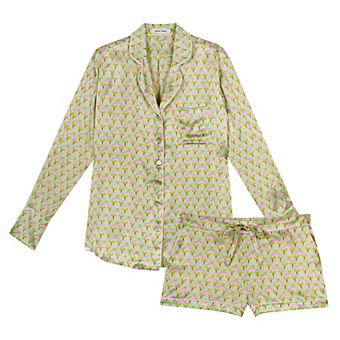 These lush silk, menswear-inspired, fabulously patterned shorty PJ's make us fantasize about Marimekko and Lily Pulitzer teaming up to redecorate Willy Wonka's candyland.