The seaglass and sky-blue deco-inspired pattern of this luxurious kimono-inspired robeis so moderne fabulous we almost can't stand it. Luxe silk is unlined for ultimate drape and the sleeves are the perfect marriage of kimono (generously, luxuriously cut) and classic (straight enough to not knock over the mimosas when you reach for the strawberries). The perfect thing for putting on an Ella record and floating the cares of the day right away.
May We Recommend?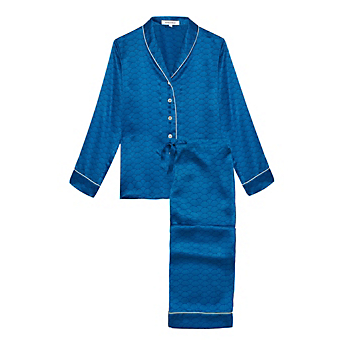 These utterly glamorous classic pajamas are rendered in a delicious and saturated cobalt silk the color of the adriatic and woven with a subtle scale pattern.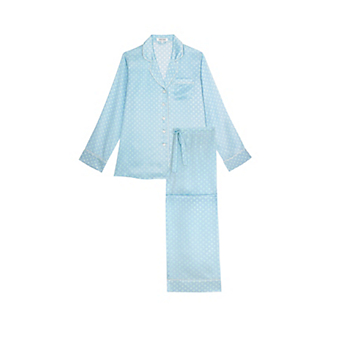 The seaglass and sky-blue deco-inspired pattern of these luxe PJ's is so moderne fabulous we can't wait to put on an Ella record, pour ourselves a gin rickey, and just relax.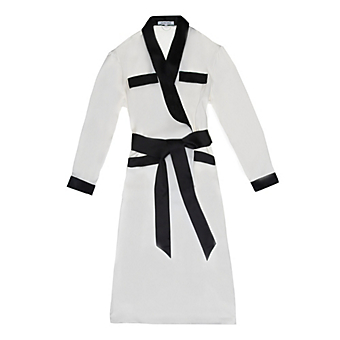 This stunning snow-white silk robe, with its classic Hollywood black silk contrast (shawl collar, belt tie, and welt pockets) is the absolute definition of timeless glamour.