This is, hands down, the freshest piece we've seen this season. La Fee Verte's effortlessly floaty kimono silhouette in a GALAXY print. A thousand glimmering stars, pinpoints of light, airy atmospheric chiffon. Perfect for entertaining aboard motherships or for lounging around listening to Odd Future. Either way, it's fresh and utterly galactic fabulous.
May We Recommend?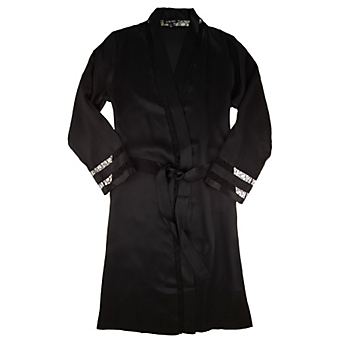 This silk dressing gown is the sort of thing that makes us long for transatlantic ocean travel, for a berth on the Orient Express, a suite at The Savoy.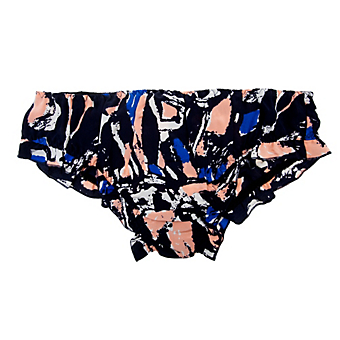 Oh, wow! That is Fierce!- us, literally, when we saw this stunning and incredibly fresh little panty from La Fee Verte...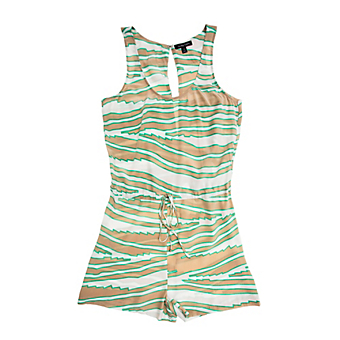 Oh, hello. This La Fee Verte silk romper is so utterly fresh, the pattern and palette so funky and modern and fabulous, the open back a mere slit of suggestion...
;