We swoon so hard for Fleur of England's saturated technicolor silks and laces that when we see her pieces rendered in pure, luscious ivory we are almost dumbstruck with how truly lovely they are. This stunning boudoir gown is evidence of the rule. Winter white georgette silk, decadent slinky charmeuse, and luscious lace embellished with extremely delicate gilt thread, combine to put this right on our fantasy wish-list. Perfect for Snow Queens and any other type of everyday royalty.
May We Recommend?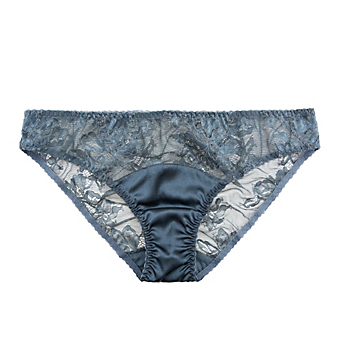 Geishas must have a gorgeous closetful of luscious silk kimonos, but we think almost as important is something equally as lovely, luscious, and silky to go under them.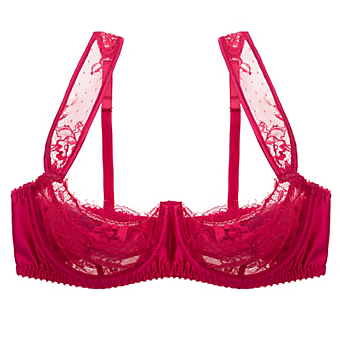 If this stunning scarlet silk and leavers lace balcony bra is what love at first sight looks like then we can't wait to tell you how it feels. A hint? Like amour.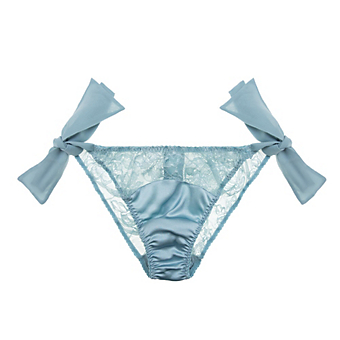 This stunning silk and lace chiffon side-tie bikini is so perfectly, effortlessly glamorous that we'll get you to the South of France and leave you to your own devices.