 What makes a perfect summer morning? An amateur might favor a pot of coffee, a thick newspaper and a (preferably saucy) bedfellow. True lounging connoisseurs, however, will recognize the necessity of a robe as comfortable and ethereal as Eberjey's Lady Godiva one. After all, how better to make that less-than-glamorous transition from bed to bath, or to get the paper without scandalizing the neighbors?
May We Recommend?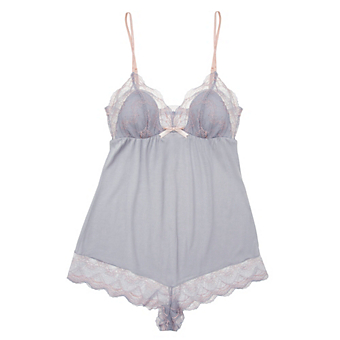 With a lovely palette, regal silhouette, and lace that is powerfully stunning against the skin, this teddy is perfectly suited for everyday royalty. Pass us our scepter.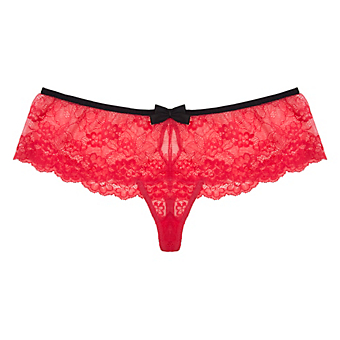 Eberjey's petal-soft lace bottoms often skew towards the effortless-girly spectrum (and we love that). But looking at this cheeky hot-pant, we might have to think again. 
;