What makes a perfect summer morning? An amateur might favor a pot of coffee, a thick newspaper and a (preferably saucy) bedfellow. True lounging connoisseurs, however, will recognize the necessity of a robe as comfortable and ethereal as Eberjey's Lady Godiva one. After all, how better to make that less-than-glamorous transition from bed to bath, or to get the paper without scandalizing the neighbors?
May We Recommend?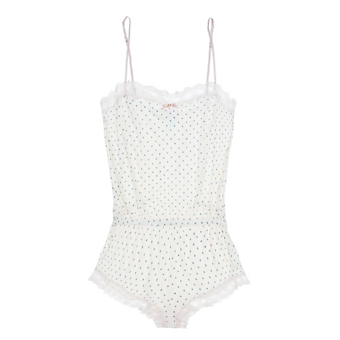 This kind of effortless evergreen Sunday morning piece gives us farmhouse fantasies. The sort that makes us say: maybe we'll find someone to lay some roots down next to us.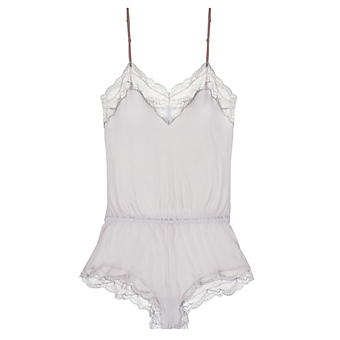 O, Fate? If we could see the future (a la Cassandra) we'd foresee a luxurious Friday night, a bubble bath, and an afterparty starring this moonbeam sweet, body-kissing teddy.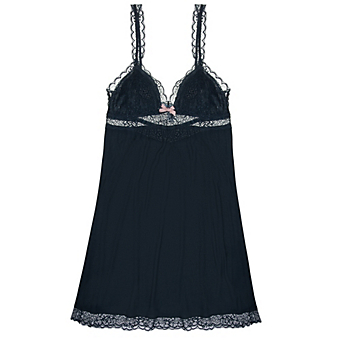 Though we love to layer with a jeans, leather jacket, and perfect white tee, sometimes we also just want to nestle in under this one layer (with some verrrry nice company).