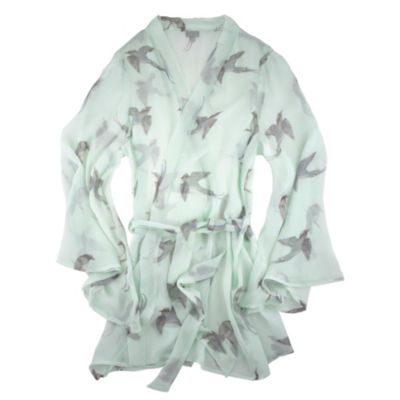 Lingerie should be lighter than air, feather soft, and make the heart take wing- and that's why we are in love with this stunning robe from Beautiful Bottoms. Painterly birds in flight soar over the celadon seaglass silk chiffon, while the lovely silhouette literally floats over the skin. This the perfect thing to wear while nesting.
May We Recommend?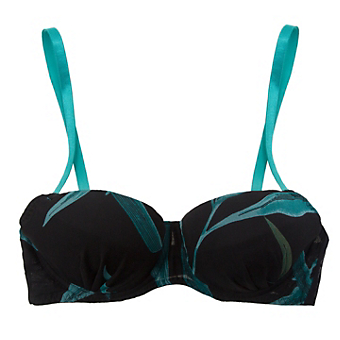 This gorgeous silk demi is what film bete noires wear when they are off on a be-scarfed convertible adventure to Palm Springs...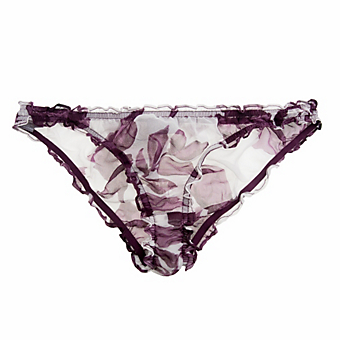 With delicate ruffled edging and sweet sheer chiffon this deep plum purple knicker (in a gorgeous English China floral pattern) is as lovely and rare as a winter rose.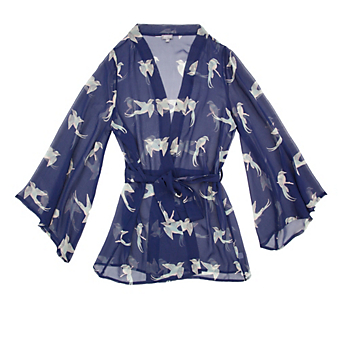 Maybe the only thing we love more than feathers, nests, and birds is a silk dressing gown. So, needless to say we capital-L-Love this stunning oiseau-chinoiserie printed robe.
;