Oh, Coco. How we strive for your greatness. We're all just dying to slip out of our work clothes and into a dry martini. Uber stylish Brit Olivia von Halle knows what we mean. While working as a trend forecaster in Shanghai, she'd come home longing to ditch her cocktail attire and Louboutins for something a little more comfortable, and yet still knock-out glamorous. These impeccably fit, gorgeously detailed, vanilla bean rich, and 100% silk Coco-piped pajamas are IT. Found in New York exclusively at Journelle.
May We Recommend?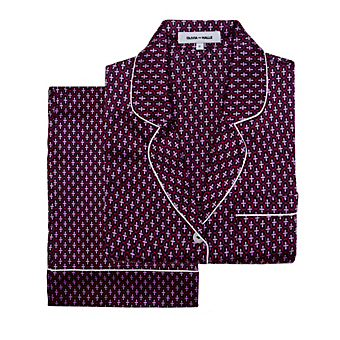 The simplest indulgences make the biggest difference. Feeling these sumptuous, gorgeously printed, tactile silk PJ's against our skin turns every weeknight into a luxury.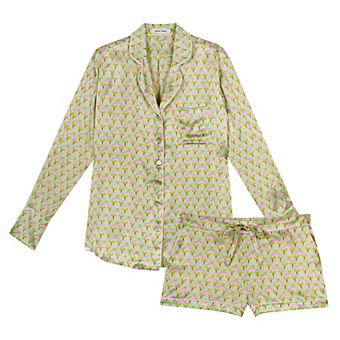 These lush silk, menswear-inspired, fabulously patterned shorty PJ's make us fantasize about Marimekko and Lily Pulitzer teaming up to redecorate Willy Wonka's candyland.