You know how much we love our chemises. One for every night of the week, one for every special occasion, we've got 'em. But what about those nights that turn chilly, when all we want to do is curl up into something that is as sumptuous as it is truly comforting? When we want to forgo peek-a-boo keyholes and bondage inspired strapping for luxurious cosseting silk that wraps us in luxury until we fall asleep? THAT is when we need this delicious slinky PJ set. Heart.
May We Recommend?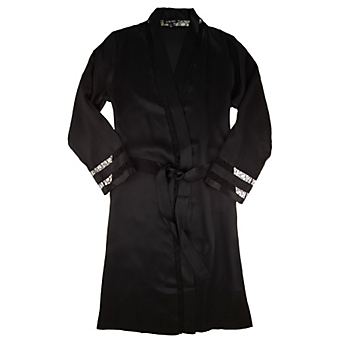 This silk dressing gown is the sort of thing that makes us long for transatlantic ocean travel, for a berth on the Orient Express, a suite at The Savoy.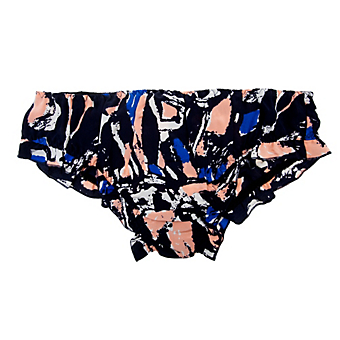 Oh, wow! That is Fierce!- us, literally, when we saw this stunning and incredibly fresh little panty from La Fee Verte...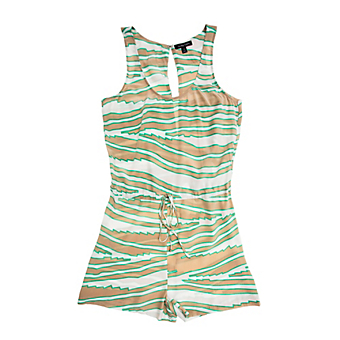 Oh, hello. This La Fee Verte silk romper is so utterly fresh, the pattern and palette so funky and modern and fabulous, the open back a mere slit of suggestion...
;