Amazing things can happen in that moment right before you open your eyes. The first sun slants across clean white sheets, and you hear the sounds of the rushing azure sea, the light glints into your portal, and ocean breezes ruffle your hair. It seems that you've been asleep on a yacht in these effortless maritime-striped PJ's. Then you stretch and realize that the breeze is coming off the East River, there's an open hydrant rushing away on the street, and that your yacht is just your sweet dear bed in this mad ocean of a city. And that's perfect too.
May We Recommend?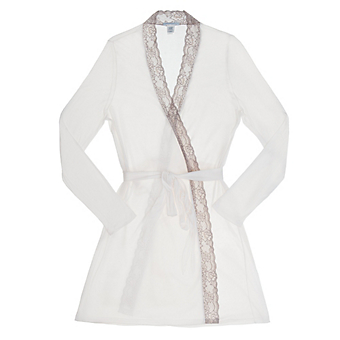 This dusky, tawny, effortless lacy robe has the kind of whisper soft botanical edging that brings to mind fall on the continent. Get dressed? Perhaps not.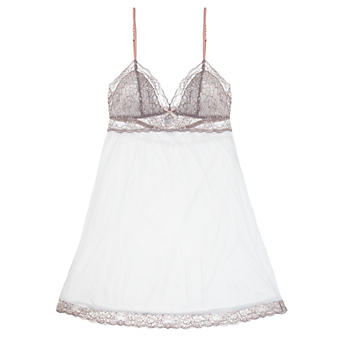 Shall we get dressed? Slip into this luscious botanical-lace chemise, with its body-kissing skirt and decide for yourself (we think you'll err on the side of undress).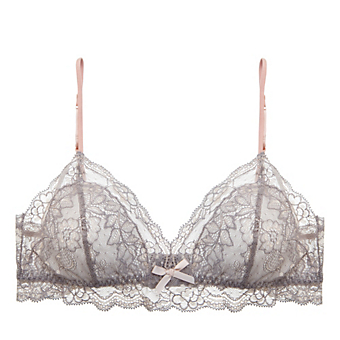 In a changing season, in a dressing room full of shadows, slip into this slender strapped, single seamed bralet and whether you finishing dressing or not is totally up to you.