Amazing things can happen in that moment right before you open your eyes. The first sun slants across clean white sheets, and you hear the sounds of the rushing azure sea, the light glints into your portal, and ocean breezes ruffle your hair. It seems that you've been asleep on a yacht in these effortless maritime-striped PJ's. Then you stretch and realize that the breeze is coming off the East River, there's an open hydrant rushing away on the street, and that your yacht is just your sweet dear bed in this mad ocean of a city. And that's perfect too.
Wear With
Eberjey

Sleep Chic PJ Set

$138.00

These cozy PJ's make us envision long quiet nights with a little needed solitude. But these PJ's are so sweetly adorable you might not be able to fight off cuddle partners.Ê
May We Recommend?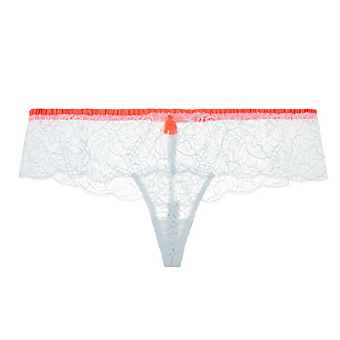 Why pair delicate large scale lace in a coolly lovely palette with bold mai tai calypso silky tangerine ruched band and shake-a-tailfeather tassel? Why ever not?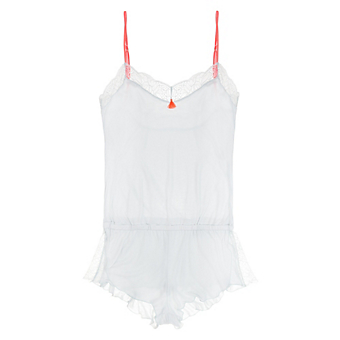 This one starts off cool, calm, collected, classic tap-pant floaty-on-the-body loveliness in a coolly fresh palette and then BAM! Mai Tai Calypso Tangerine tassel and straps.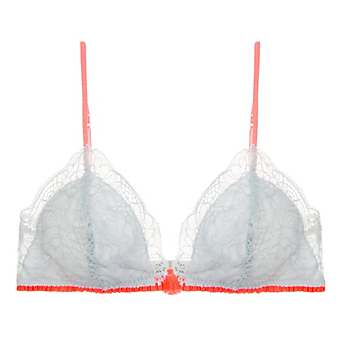 Classic shape, cool, calm, collected palette, gorgeous large scale lace and then BAM! We're hit with a pop of color that is so fresh it's almost intoxicating. Swoon.