Perhaps it's the dance of the sugar plum fairy still on our minds, or perhaps it's our wintry need to nest with some sweet confections, but this icy-pink-airy-candied slip from Mimi Holliday is better than any chocolates or caramels we've seen yet. The color is pure whipped fluff while the pale peppermint silk of the wide band at the empire waist contrasts perfectly with the spun sugar eyelash lace at the cups and the sheer meringue chiffon of the body. Move over Laduree.
May We Recommend?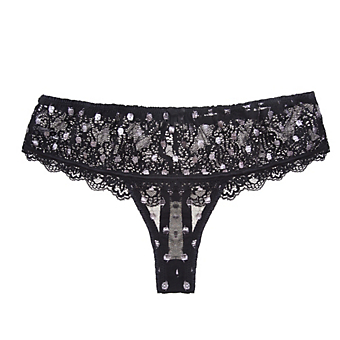 Is that the sound of champagne popping? No it's the sound of a twinkle bomb going off. Equally as celebratory, we'll raise a glass to this sparkly noir boyshort any day.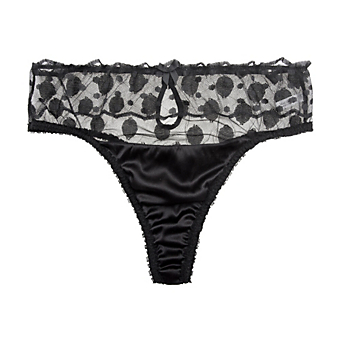 This is a fresh silhouette if we've ever seen one. Silk and zig zag dotted tulle mesh effortlessly for a vertiginous thong shape that is as pin-up as it is perfection.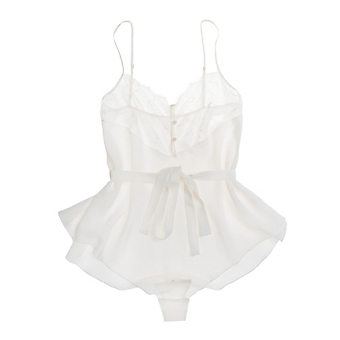 ;