Perhaps it's the dance of the sugar plum fairy still on our minds, or perhaps it's our wintry need to nest with some sweet confections, but this icy-pink-airy-candied slip from Mimi Holliday is better than any chocolates or caramels we've seen yet. The color is pure whipped fluff while the pale peppermint silk of the wide band at the empire waist contrasts perfectly with the spun sugar eyelash lace at the cups and the sheer meringue chiffon of the body. Move over Laduree.
May We Recommend?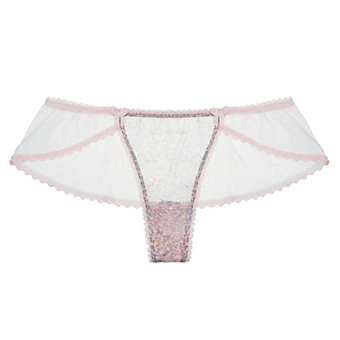 This frilly French knicker's subtly pink loveliness is perfectly paired with gorgeous, floral, William Morris, Arts-and-Crafts-movement inspired silk chiffon. Yes, please.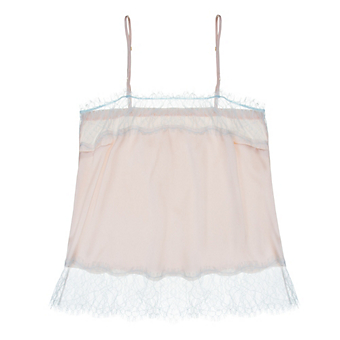 Gorgeous floaty silk and stunning eyelash lace make this cami a classic throwback. Hollywood glamour incarnate, this one is perfect for tomboys and girly-girls alike.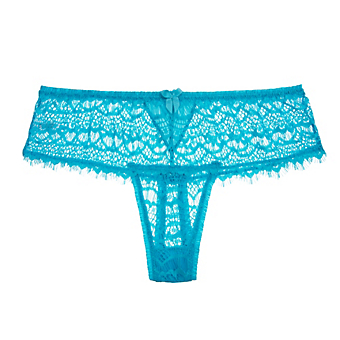 This sweet wide-sided knicker is undoubtedly ready for warm weather, the color of the sky, tropical waters, bomb pops, this one is pure summertime. We're ready, are you?