This stunningly sassy slip reminds us of one of those crackly old French silent movies where the moon is wearing lipstick and blowing kisses at the camera. Gorgeous peek-a-boo black lace cups are perfectly accented by a gorgeous lunar-white silk skirt. Luna Bella? Bon Nuit.
May We Recommend?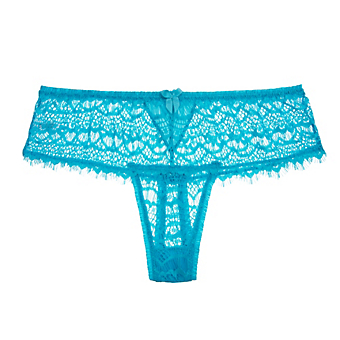 This sweet wide-sided knicker is undoubtedly ready for warm weather, the color of the sky, tropical waters, bomb pops, this one is pure summertime. We're ready, are you?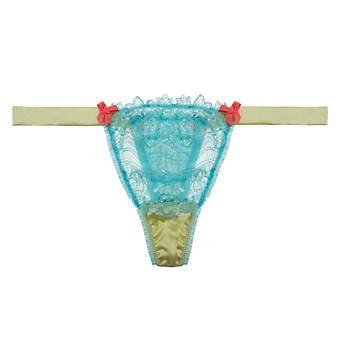 Oh, the first kiss, the very first time...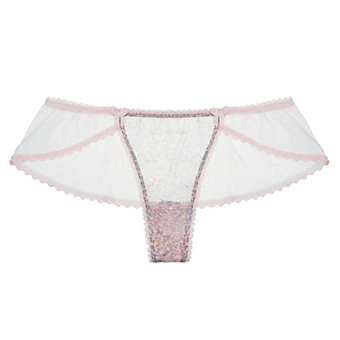 This frilly French knicker's subtly pink loveliness is perfectly paired with gorgeous, floral, William Morris, Arts-and-Crafts-movement inspired silk chiffon. Yes, please.