This stunningly sassy slip reminds us of one of those crackly old French silent movies where the moon is wearing lipstick and blowing kisses at the camera. Gorgeous peek-a-boo black lace cups are perfectly accented by a gorgeous lunar-white silk skirt. Luna Bella? Bon Nuit.
May We Recommend?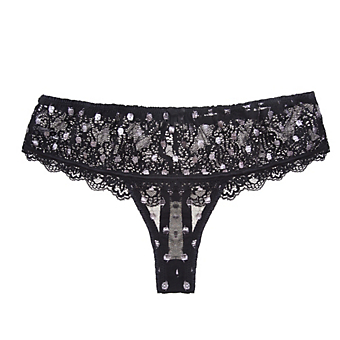 Is that the sound of champagne popping? No it's the sound of a twinkle bomb going off. Equally as celebratory, we'll raise a glass to this sparkly noir boyshort any day.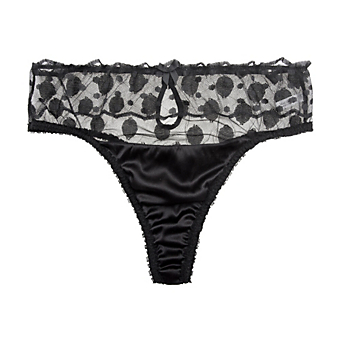 This is a fresh silhouette if we've ever seen one. Silk and zig zag dotted tulle mesh effortlessly for a vertiginous thong shape that is as pin-up as it is perfection.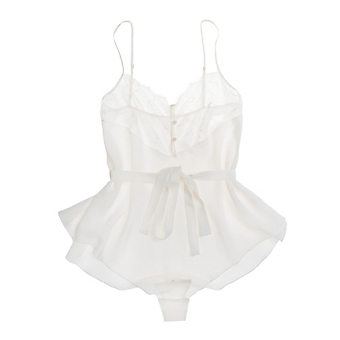 ;