The azalea coral silk and cream lace decadence of this classic slip is giving us visions of the French Quarter, lounging languorously on a wrought iron balcony, drinking sazeracs behind the privacy of a wall of orange blossoms, a long silk dressing gown floating on the strains of distant music. Pass us an oyster, please, l'amour.
May We Recommend?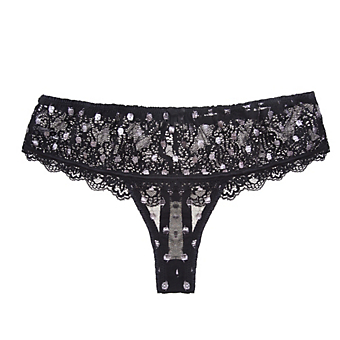 Is that the sound of champagne popping? No it's the sound of a twinkle bomb going off. Equally as celebratory, we'll raise a glass to this sparkly noir boyshort any day.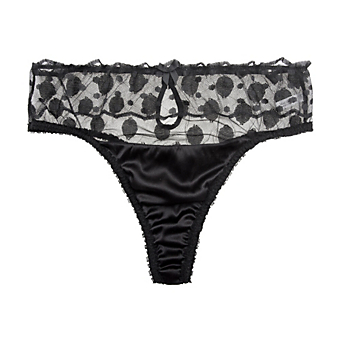 This is a fresh silhouette if we've ever seen one. Silk and zig zag dotted tulle mesh effortlessly for a vertiginous thong shape that is as pin-up as it is perfection.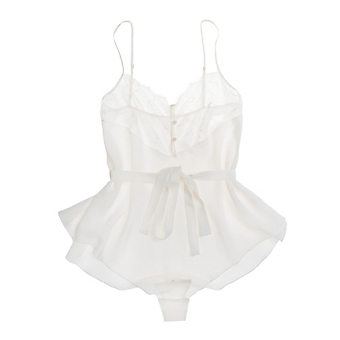 ;