Grey days, take THAT. Take the gorgeous super saturated pink. Take the floaty flowing silky body. Take the stunning eye-popping eyelash lace, take the utterly sexy feeling. Grey days, this is how we're going to deal with you, try your hardest to get us down and we'll just answer with this. It speaks for itself. Take That.
May We Recommend?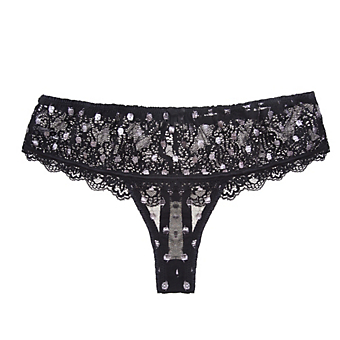 Is that the sound of champagne popping? No it's the sound of a twinkle bomb going off. Equally as celebratory, we'll raise a glass to this sparkly noir boyshort any day.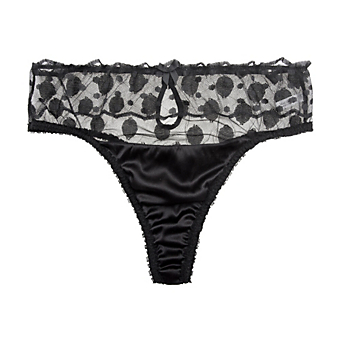 This is a fresh silhouette if we've ever seen one. Silk and zig zag dotted tulle mesh effortlessly for a vertiginous thong shape that is as pin-up as it is perfection.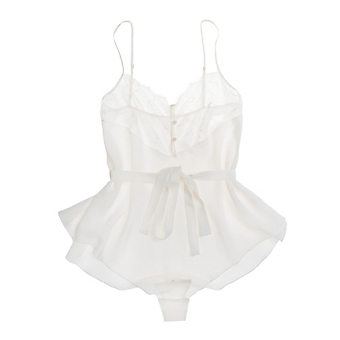 ;