 This classic black chemise from La Perla epitomizes everything we love about them: sheer, gorgeous lace, soft, impeccable silhouette, attention to detail, and a certain maturity that comes from making lingerie for sixty plus years. It's basically the lingerie equivalent of that "comfort in your own skin" that we didn't have when we were 17, and we're just growing into now. Sometimes growing up is fabulous.
May We Recommend?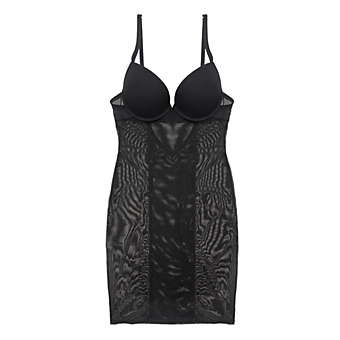 This is one of those divine svelte bombshell pieces that, on its own, is enough to drop jaws and light fires. Under a cocktail dress? It might just turn you into a superhero.Ê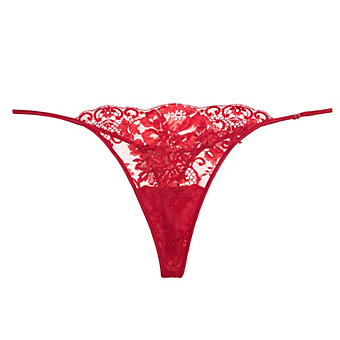 Rarely is barely there as completely stunning as this tiny string-sided thong. If this el color rojo was any brighter and lipstick-luscious we'd arrest it.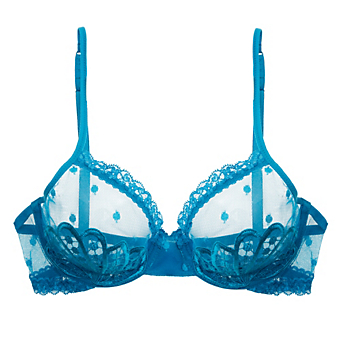 The feeling when night has just fallen and from a sweet warm breeze blows the scent of orange blossoms on the dark air, candles flicker over this deep blue loveliness.
;