<BR>Black label, black sheep, black chemise. The finest, the naughtiest, the most essential. Or, to put it more simply: WOAH. This unbelievably gorgeous embellished lace chemise breaks it down to a combination of the sexiest elements possible. A sheer-to-waist constructed leavers lace bodice, luscious silk skirt, and classic A-line shape. It's all perfect, and it's what you expect from La Perla, no?
May We Recommend?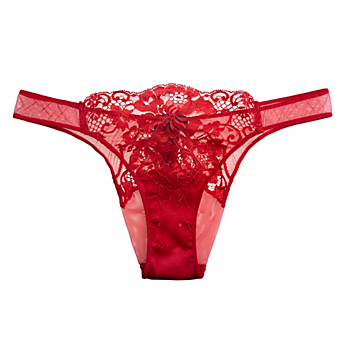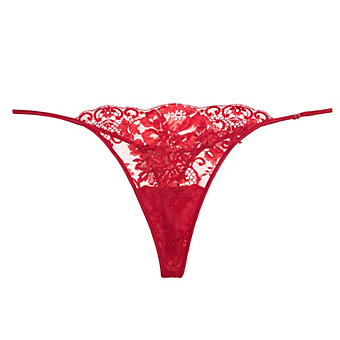 Rarely is barely there as completely stunning as this tiny string-sided thong. If this el color rojo was any brighter and lipstick-luscious we'd arrest it.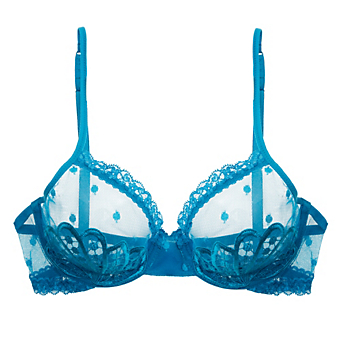 The feeling when night has just fallen and from a sweet warm breeze blows the scent of orange blossoms on the dark air, candles flicker over this deep blue loveliness.
;