Oh that feeling, when the gentle breezes blow slanted sun twilight, when the light is a deep red going into shade, when from the eaves and through the open window the sounds of the chimes, heard perfectly from the unmade sheets and wide, wonderful Sunday afternoon bed that is full of love.
May We Recommend?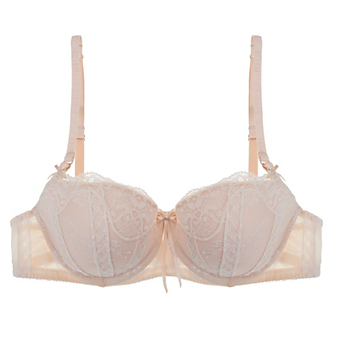 There's a certain French flavour to this sweetly stunning lightly molded Versailles laced balcony bra. It's like champagne and french fries and cassis and macarons. L'amour.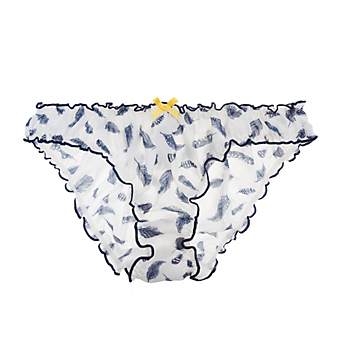 Birds of a feather? Flock right here. Feather strewn ivory and navy pattern is one of our faves this season, and the ruffled edge bikini shape is utterly flirty.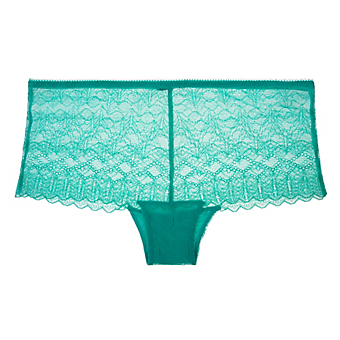 This luscious wide-sided mermaid green and Pacific blue scalloped edge French Knicker is made for a beach babe. Just as the sun sets, this is ready for the Green Flash.
;