It's midnight at the oasis and the shadows of the desert moon filter down through palm trees and bedouin penants to land, silvery and ornate like filigree, on the sands. This ethereal nighttime chemise, with its silvery filigrees of triangle stretch-lace gorgeously intertwined with a soft body skimming skirt is light and airy and lovely as those shadows. Add on a rouge-magique bow and midnight at the oasis seems like the right place to be.
May We Recommend?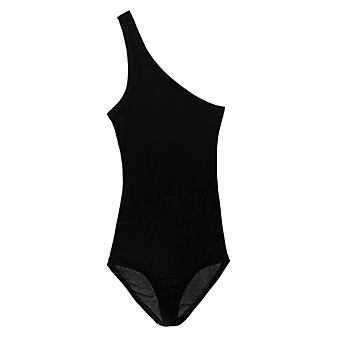 From boho-gypsy to penthouse princess, this stunning, curve-hugging, incredibly tactile one-shoulder bodysuit just unleashed a perfect storm of potential outfit ideas.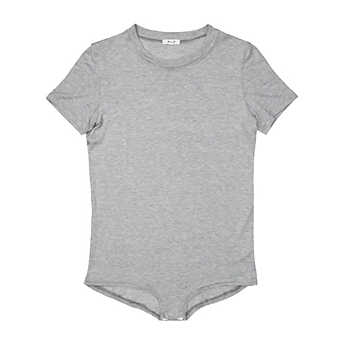 With its oh-so-soft jersey knit, not-too-tight-not-too-loose-just-right goldilocks fit, and perfect bodysuit tuckability, there's a million ways this will make killer outfits.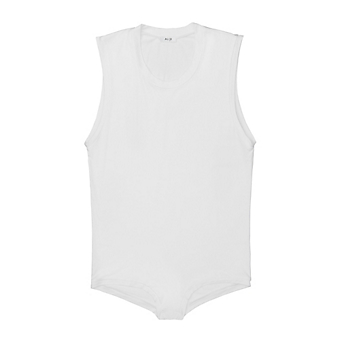 This effortlessly soft jersey muscle tee bodysuit is the most epic layer we've seen all season, perfect for showing off your guns (and for pointing the way to freshness).