Oh, whitewashed bungalow walls, gardenia blossoms in cut glass vases, and the feel of sweet soft lace and sun-kissed fabric against our sleep-warmed skin. This is how we feel on those summer afternoons, those rare times we can actually shrug off the day and nap, stretching out in delicate dotted seaglass fabric, the perfect chemise for right now.
May We Recommend?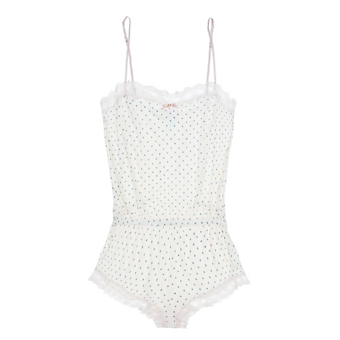 This kind of effortless evergreen Sunday morning piece gives us farmhouse fantasies. The sort that makes us say: maybe we'll find someone to lay some roots down next to us.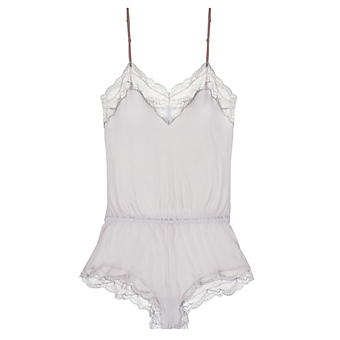 O, Fate? If we could see the future (a la Cassandra) we'd foresee a luxurious Friday night, a bubble bath, and an afterparty starring this moonbeam sweet, body-kissing teddy.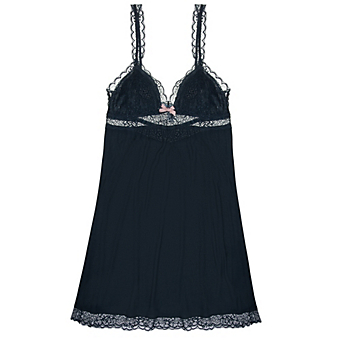 Though we love to layer with a jeans, leather jacket, and perfect white tee, sometimes we also just want to nestle in under this one layer (with some verrrry nice company).