Princesse Tam Tam's Anoushka camisole is all sorts of sublime, with a black tuxedo-bow at the empire waist, overlapping creamsicle overlay at the cups, and floaty, body skimming feel. We think we might love color blocking even more when it's this subtle. Subtle, and subtly lovely. Our favorite.
May We Recommend?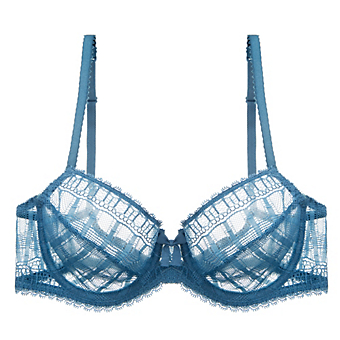 This glorious Prussian blue underwire is the perfect marriage between Mad Men era silhouette and tactile pattern and Parisienne fantasy. In short: throwback-modern perfection.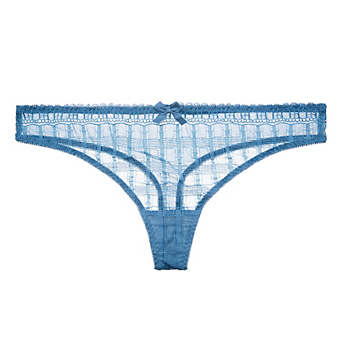 With its geometric tonal-tartan embroidery, wink-worthy eyelash scalloped, and tiny ribbon this Parisienne-meets-Mad-Men shape is a true stunner of the old guard. Mais oui.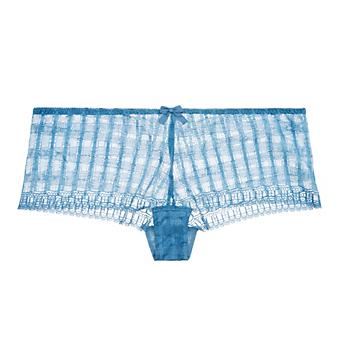 Parisienne-meets-Mad-Men shape, Prussian blue tonal-tartan embroidery, and glorious French knicker shape make this French knicker throwback perfection writ-large.