So yes, obviously this gorgeous minimalist floaty cotton three-quarters length sleeved scoop neck crop top (just the right length not midriff bearing, bless its heart) would look absolutely perfect amidst touseled 500 thread count sheets in a perfectly appointed loft with a large fiddle leaf fig in the corner, but it would also look pretty fabulous with any pants, ever. Jean shorts, leather leggings, black skinnies, peg legs and the matching shorties alike. Bring it on.
May We Recommend?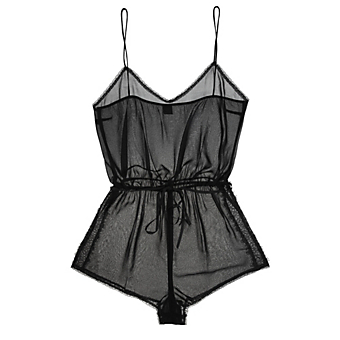 This delightfully sheer, floaty, and lovely teddy also has a sort of noir-streetwise edge. Perfect for a piece that's made a few blocks away in New York's garment district.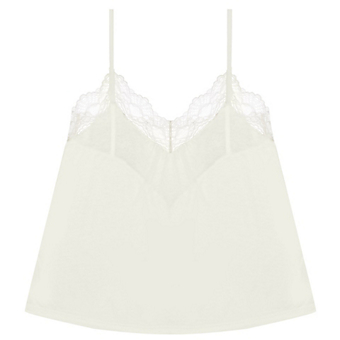 This effortlessly floaty, sheer Italianate stunner looks just as perfect with cigarette pants slung over the edge of a gondola as it does in a Venetian palazzo's boudoir.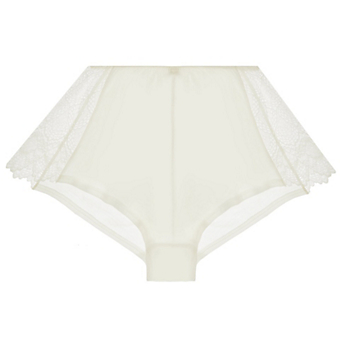 As mysterious as they are lovely, we're packing these and heading to a Venetian palazzo. Floaty, lacy, silken, and sheer these tap-pant hipster is pure Italianate loveliness.