There's a rare and special time on some days, those days when we don't need to wake up on time, have no schedule, that we don't awake, bolt upright and hustle out of bed, a wake of hot sheets churned behind us. But rather, the time when waking up is gradual, the coming out of a sultry dream a little at a time, the transition between the sweet pink space of sleep and the soft comfort of a morning when we allow ourselves ease. This lovely camisole is just the thing for those times.
May We Recommend?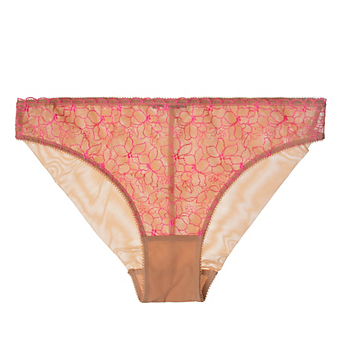 Summer makes us want to be as close to naked as possible, and this barely there mesh backed bikini (very bare plus hot pink petal power) is perhaps better than the real thing.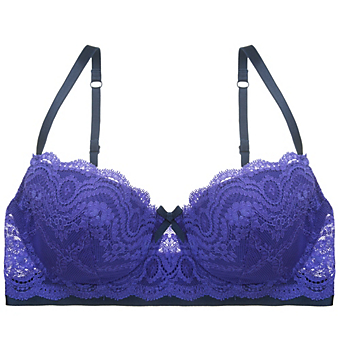 Sure, Tarzan love Jane, but, it's really more important that Jane love Jane. We think she will in this gorgeous stretch-lace molded bombshell silhouette.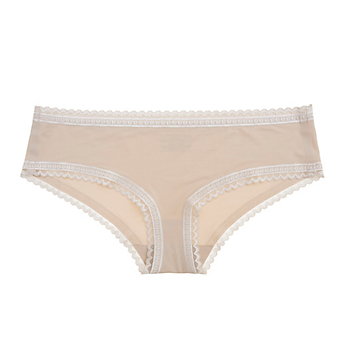 So there's fine (which is, well, just fine)...