There's a rare and special time on some days, those days when we don't need to wake up on time, have no schedule, that we don't awake, bolt upright and hustle out of bed, a wake of hot sheets churned behind us. But rather, the time when waking up is gradual, the coming out of a sultry dream a little at a time, the transition between the sweet pink space of sleep and the soft comfort of a morning when we allow ourselves ease. This lovely camisole is just the thing for those times.
May We Recommend?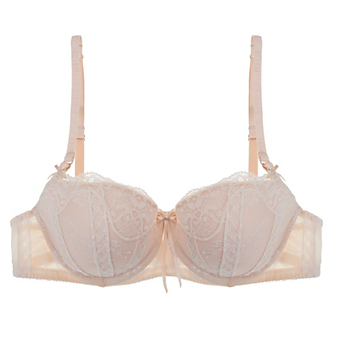 There's a certain French flavour to this sweetly stunning lightly molded Versailles laced balcony bra. It's like champagne and french fries and cassis and macarons. L'amour.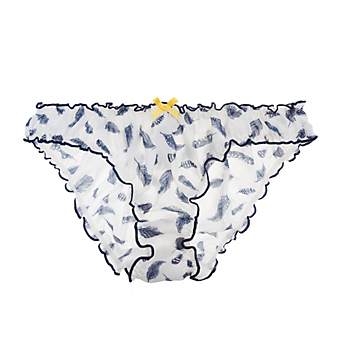 Birds of a feather? Flock right here. Feather strewn ivory and navy pattern is one of our faves this season, and the ruffled edge bikini shape is utterly flirty.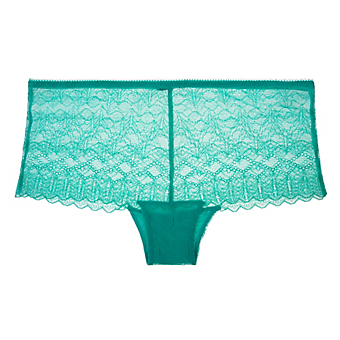 This luscious wide-sided mermaid green and Pacific blue scalloped edge French Knicker is made for a beach babe. Just as the sun sets, this is ready for the Green Flash.
;