Wow. The glorious banded stripes of the Wolford Vivienne Tights are like ballerina toe-shoe ties gone naughty. Graphic and bold, this design is subtle at first glance, but then turns into a mesmerizing pattern snaking up the legs, making them look infinitely long.
May We Recommend?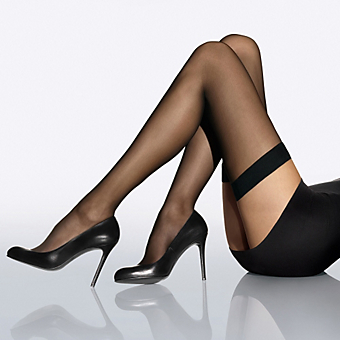 Classically stunning and totally sexy, these silky smooth sheer thigh highs have us reaching for our heels and counting down the hours until we can take off our skirt suit.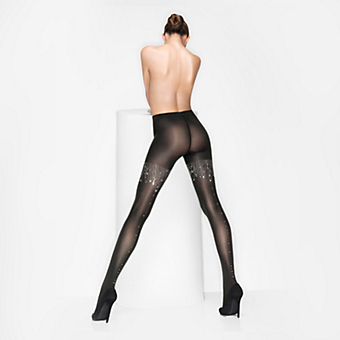 Basic black gets blinged out with the Collier's fabulous silver detailing...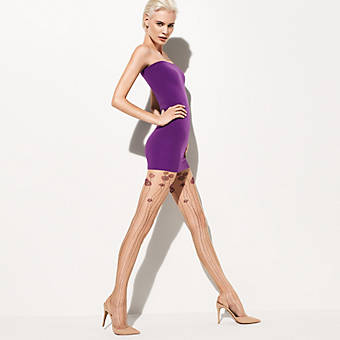 Hey, nice stems. The long lines of the graphic poppy detailing read like mod stripes on the leg while the beautiful blooms at thigh height can be your little secret (or not).
;