Wow. The glorious banded stripes of the Wolford Vivienne Tights are like ballerina toe-shoe ties gone naughty. Graphic and bold, this design is subtle at first glance, but then turns into a mesmerizing pattern snaking up the legs, making them look infinitely long.
May We Recommend?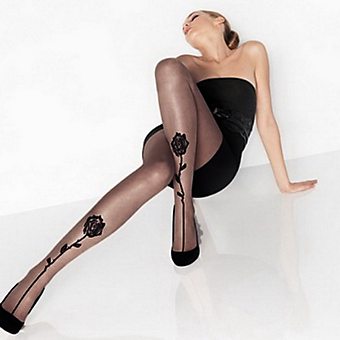 Gather ye rosebuds while ye may, before everyone around you is overcome by the utter sexiness of these Wolford Rosemary Tights and can't keep their hands off of you...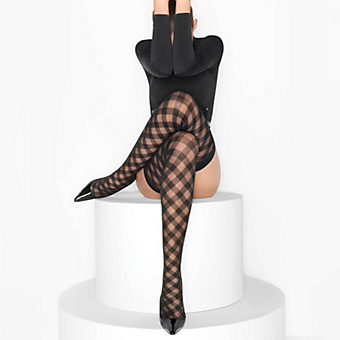 The graphic, gradiated striping on these stellar stay-ups from Wolford snakes up legs, making them look and feel impossibly long...
;