Wow. The glorious banded stripes of the Wolford Vivienne Tights are like ballerina toe-shoe ties gone naughty. Graphic and bold, this design is subtle at first glance, but then turns into a mesmerizing pattern snaking up the legs, making them look infinitely long.
May We Recommend?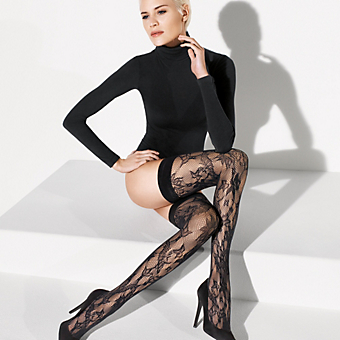 Gorgeous, sassy, a little bit rock'n'roll and a lot rebellious, these 90's throwbacks say: farewell flannel layers, hello black pencil skirt. Channel your inner Rayanne Graff.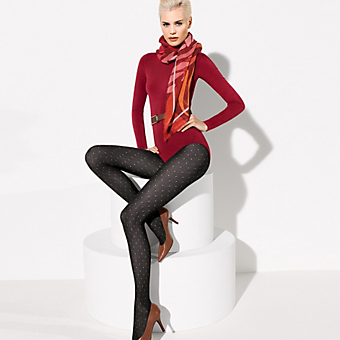 These delicately woven ajouré stockings are an exercise in gorgeous negative space. Peek-a-boo polka dots are the perfect amount of skin to flaunt as temps drop.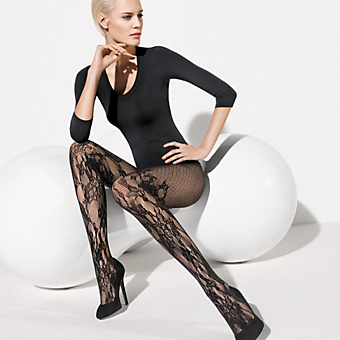 These brilliant graphic large-scale tights are what Rayanne Graff would wear if she were a successful entrepreneuress. Gorgeous, sassy, and a little bit rock'n'roll.