We've always thought that, despite the prevalence of gorgeous laces and hot poets, living in the buttoned-up Victorian era would not be for us. But perhaps we'd fit right in living in the Victorienne era. If these luxe stockings are any indication, the elaborate open weave florals are bold in just the way we love. Now. Where are those hot poets?
May We Recommend?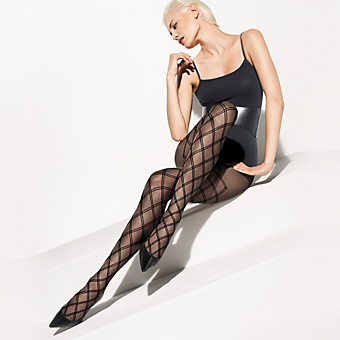 Fishnet too open? Argyle too businessy? Plain black too boring? Then these linear patterned stockings are just right. A girl's gotta have diamonds, and these are brilliant.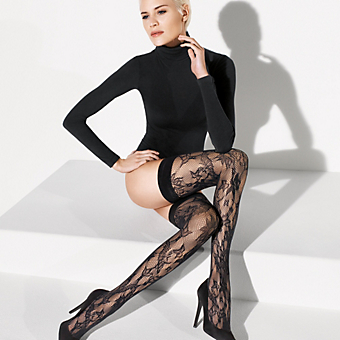 Gorgeous, sassy, a little bit rock'n'roll and a lot rebellious, these 90's throwbacks say: farewell flannel layers, hello black pencil skirt. Channel your inner Rayanne Graff.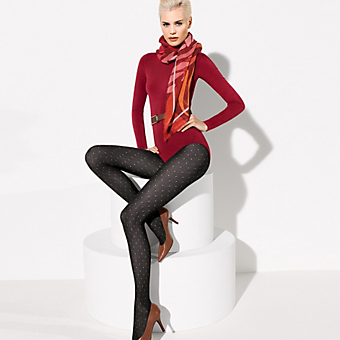 These delicately woven ajouré stockings are an exercise in gorgeous negative space. Peek-a-boo polka dots are the perfect amount of skin to flaunt as temps drop.