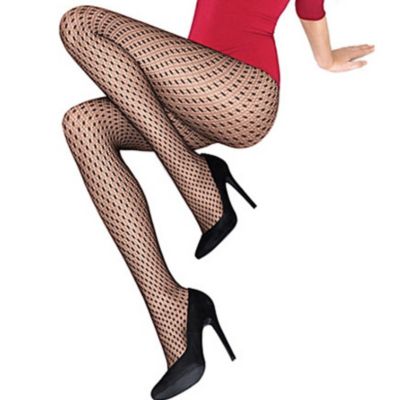 Like a visit to the Alhambra, these intricate openwork tights echo the exquisite organic patterns of Moorish architecture, and, like running our fingers over the impeccable raised patterns of those desert walls, we are at once mesmerized and addicted to the feel of them. If we can't take the pencil-skirted workday to Granada, we'll bring Granada to the pencil skirt.
May We Recommend?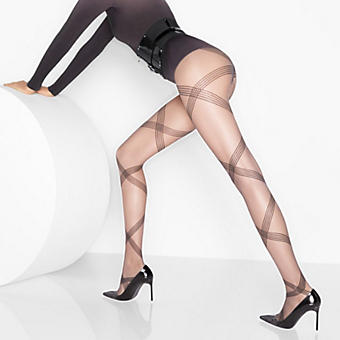 Wow. The glorious banded stripes of the Wolford Vivienne Tights are like ballerina toe-shoe ties gone naughty....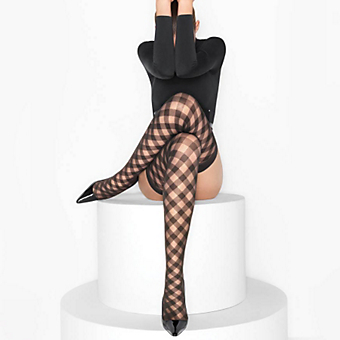 The graphic, gradiated striping on these stellar stay-ups from Wolford snakes up legs, making them look and feel impossibly long...
;