This is just the ticket for when we can't stand plain boring black anymore. Interwoven mesh swiss-dot stockings are as demure as needs be under a pencil skirt or suit for a buttoned up office, but the graphic leaf details around the thighs are perfect for peeking out from under a leather flounce when it's time to go out downtown. The LES calls.
May We Recommend?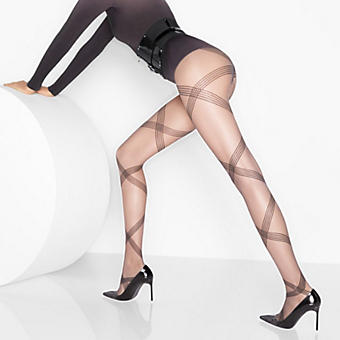 Wow. The glorious banded stripes of the Wolford Vivienne Tights are like ballerina toe-shoe ties gone naughty....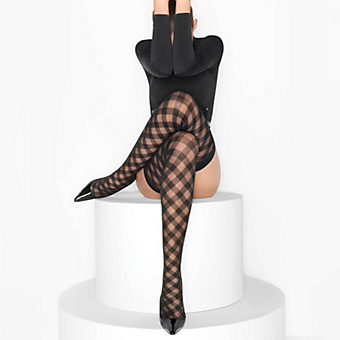 The graphic, gradiated striping on these stellar stay-ups from Wolford snakes up legs, making them look and feel impossibly long...
;