A little bit sultry, a whole lotta rock'n'roll these sheer stockings boast a fierce punk-delicate band of silver studs up the front of the leg. It makes gams go on for miles and turns an LBD into kind-of-a-big-deal. Roxette, you don't have to put on any dress tonight.
May We Recommend?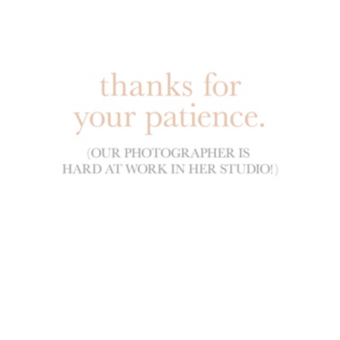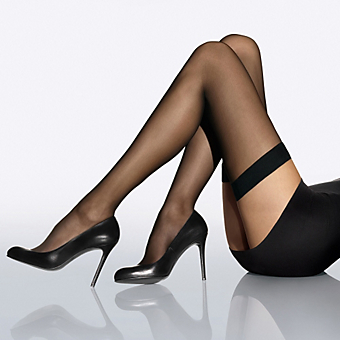 Classically stunning and totally sexy, these silky smooth sheer thigh highs have us reaching for our heels and counting down the hours until we can take off our skirt suit.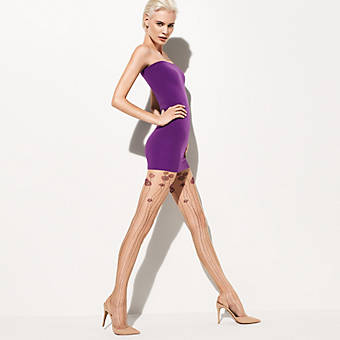 Hey, nice stems. The long lines of the graphic poppy detailing read like mod stripes on the leg while the beautiful blooms at thigh height can be your little secret (or not).
;