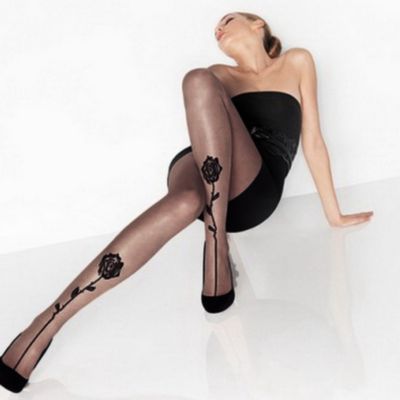 Gather ye rosebuds while ye may, before everyone around you is overcome by the utter sexiness of these Wolford Rosemary Tights and can't keep their hands off of you. Simple, stunning sheer denier stockings are embellished with a long stemmed rose on each gam. Graphic and playful, these long stems for your long stems are the exact right accompaniment to the perfect LBD.
May We Recommend?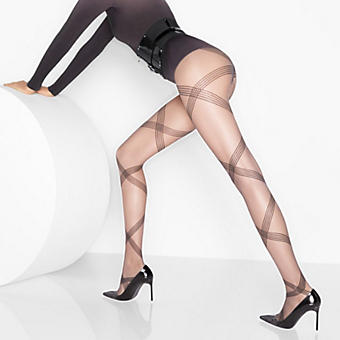 Wow. The glorious banded stripes of the Wolford Vivienne Tights are like ballerina toe-shoe ties gone naughty....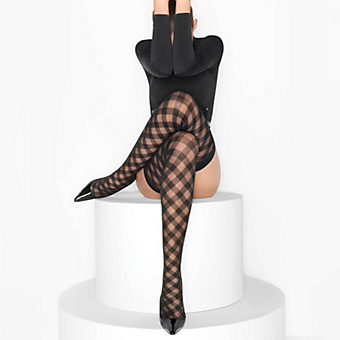 The graphic, gradiated striping on these stellar stay-ups from Wolford snakes up legs, making them look and feel impossibly long...
;