Gather ye rosebuds while ye may, before everyone around you is overcome by the utter sexiness of these Wolford Rosemary Tights and can't keep their hands off of you. Simple, stunning sheer denier stockings are embellished with a long stemmed rose on each gam. Graphic and playful, these long stems for your long stems are the exact right accompaniment to the perfect LBD.
May We Recommend?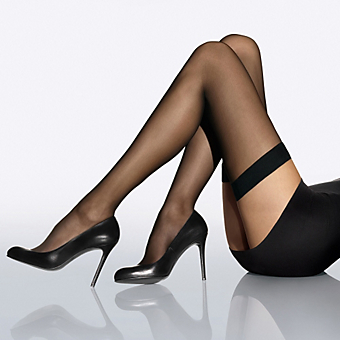 Classically stunning and totally sexy, these silky smooth sheer thigh highs have us reaching for our heels and counting down the hours until we can take off our skirt suit.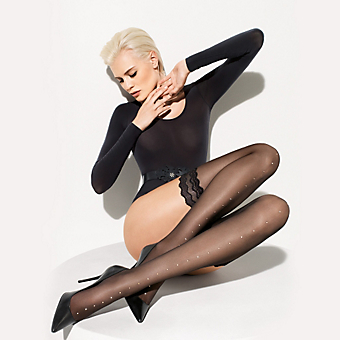 We've been obsessed with rose gold lately, and these punk meets pretty black lace edged luscious thigh high stockings with rose-gold studs up the front are no exception.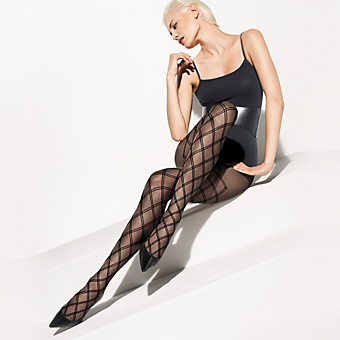 Fishnet too open? Argyle too businessy? Plain black too boring? Then these linear patterned stockings are just right. A girl's gotta have diamonds, and these are brilliant.
;