Gather ye rosebuds while ye may, before everyone around you is overcome by the utter sexiness of these Wolford Rosemary Tights and can't keep their hands off of you. Simple, stunning sheer denier stockings are embellished with a long stemmed rose on each gam. Graphic and playful, these long stems for your long stems are the exact right accompaniment to the perfect LBD.
May We Recommend?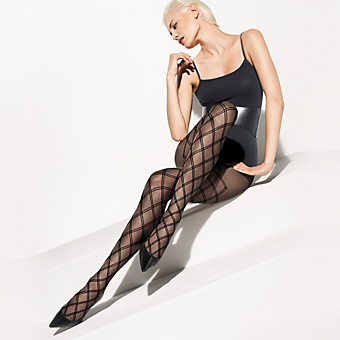 Fishnet too open? Argyle too businessy? Plain black too boring? Then these linear patterned stockings are just right. A girl's gotta have diamonds, and these are brilliant.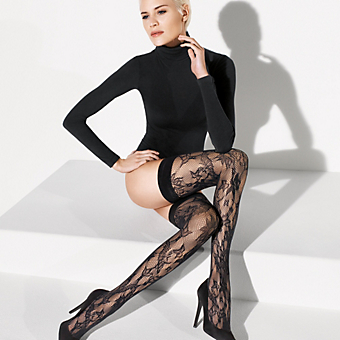 Gorgeous, sassy, a little bit rock'n'roll and a lot rebellious, these 90's throwbacks say: farewell flannel layers, hello black pencil skirt. Channel your inner Rayanne Graff.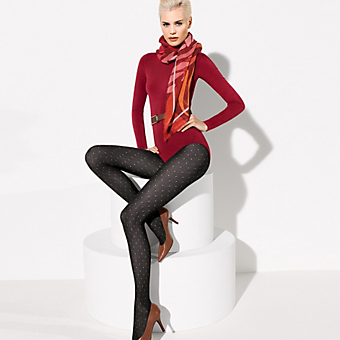 These delicately woven ajouré stockings are an exercise in gorgeous negative space. Peek-a-boo polka dots are the perfect amount of skin to flaunt as temps drop.