Though we often gravitate towards Hepburns and Hayworths, we've always loved a little Marilyn. Our favorite "Marilyn Moment" is in "Some Like it Hot" when she pulls her little flask out of her stockings and says "story of my life". Now, with these breathtaking fishnet-and-peek-a-bow stockings,  we feel like we're ready to recreate it ourselves. Now we just need to put a little wiggle in it. Shouldn't be a problem.
May We Recommend?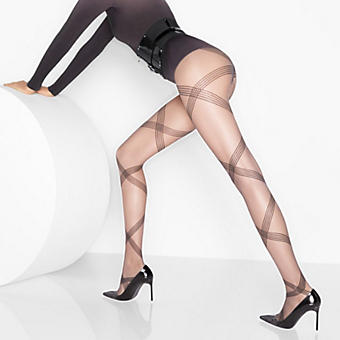 Wow. The glorious banded stripes of the Wolford Vivienne Tights are like ballerina toe-shoe ties gone naughty....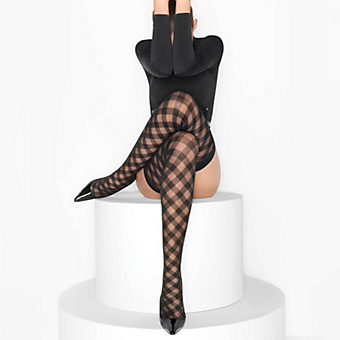 The graphic, gradiated striping on these stellar stay-ups from Wolford snakes up legs, making them look and feel impossibly long...
;