Though we often gravitate towards Hepburns and Hayworths, we've always loved a little Marilyn. Our favorite "Marilyn Moment" is in "Some Like it Hot" when she pulls her little flask out of her stockings and says "story of my life". Now, with these breathtaking fishnet-and-peek-a-bow stockings,  we feel like we're ready to recreate it ourselves. Now we just need to put a little wiggle in it. Shouldn't be a problem.
May We Recommend?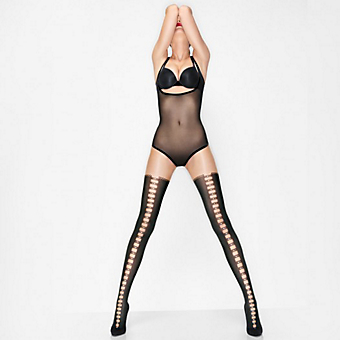 So, sure, these sexy two-tone tights would look pretty perfect high-kicking from beneath a cascade of flounces up on Montmartre...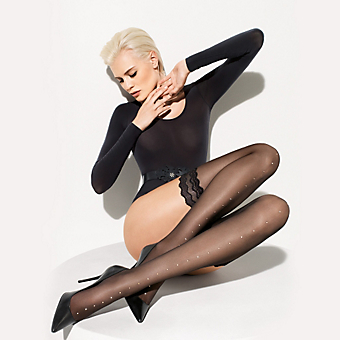 We've been obsessed with rose gold lately, and these punk meets pretty black lace edged luscious thigh high stockings with rose-gold studs up the front are no exception.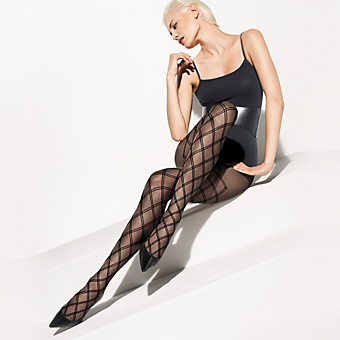 Fishnet too open? Argyle too businessy? Plain black too boring? Then these linear patterned stockings are just right. A girl's gotta have diamonds, and these are brilliant.
;