We can't stop touching these superbly soft and tactile tights from Wolford. Subtly woven in a lovely menswear-inspired herringbone, these tights are the antidote to the standard suit. Tip your hands, gents, these are lady-lovely.
May We Recommend?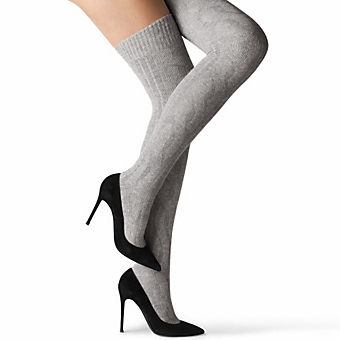 Classic and cozy and cheeky and delectably old fashioned, these over-the-knee stretch knit "socks" have a knitted-in-heel and touch of angora for utter softness.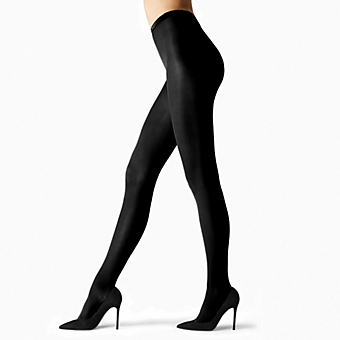 Forgive us if we can't stop doing (gorgeous) high-kicks, we're pretty excited about these impeccable 30 denier stockings. They're practically perfect in every way.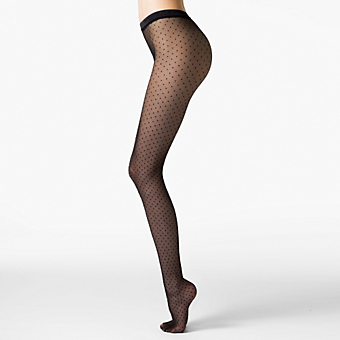 Hello sweet petit pois! We love dots, and these delightfully sheer, slinky tactile dotted hose are right on the money. Sophisticated with a pencil skirt, party with a pouf.