Do you Fishnets take Backseams to be your partner in crime, to have and to hold, to seamlessly mesh, for seasons and seasons of wear? Do you Backseams promise to incoporate yourself into Fishnets perfect design, to go the length and distance of the entire leg from waist to toe, and to work together with Fishnets for richer (cocktail dresses) or for poorer (workwear)? You do? We now pronounce Wolford's Estelle tights the perfect marriage.
May We Recommend?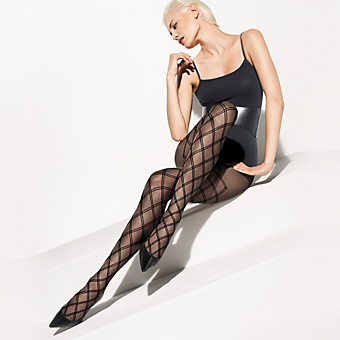 Fishnet too open? Argyle too businessy? Plain black too boring? Then these linear patterned stockings are just right. A girl's gotta have diamonds, and these are brilliant.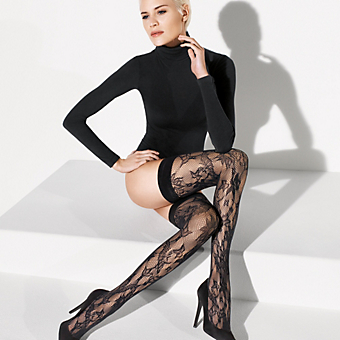 Gorgeous, sassy, a little bit rock'n'roll and a lot rebellious, these 90's throwbacks say: farewell flannel layers, hello black pencil skirt. Channel your inner Rayanne Graff.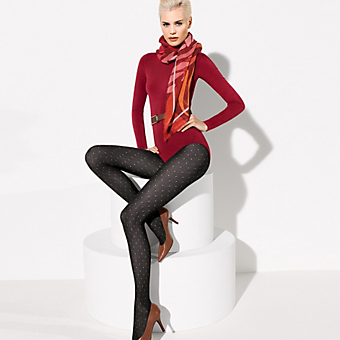 These delicately woven ajouré stockings are an exercise in gorgeous negative space. Peek-a-boo polka dots are the perfect amount of skin to flaunt as temps drop.