 Do you Fishnets take Backseams to be your partner in crime, to have and to hold, to seamlessly mesh, for seasons and seasons of wear? Do you Backseams promise to incoporate yourself into Fishnets perfect design, to go the length and distance of the entire leg from waist to toe, and to work together with Fishnets for richer (cocktail dresses) or for poorer (workwear)? You do? We now pronounce Wolford's Estelle tights the perfect marriage.
May We Recommend?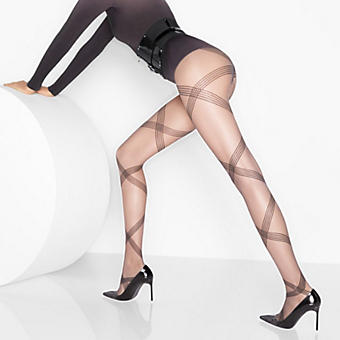 Wow. The glorious banded stripes of the Wolford Vivienne Tights are like ballerina toe-shoe ties gone naughty....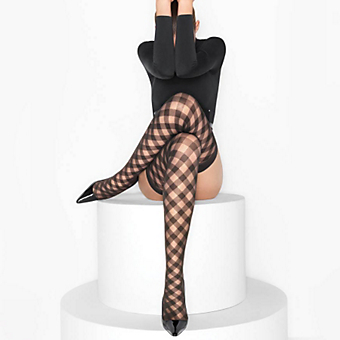 The graphic, gradiated striping on these stellar stay-ups from Wolford snakes up legs, making them look and feel impossibly long...
;