There may be plenty of fish in the sea, but we only want the ones that get snared by the likes of these fishnets. As bold as they are gorgeous, these leg-lengthening, glorious, large-scale openwork stockings are not for the faint of heart. Be careful what you fish for, you might just catch it.
May We Recommend?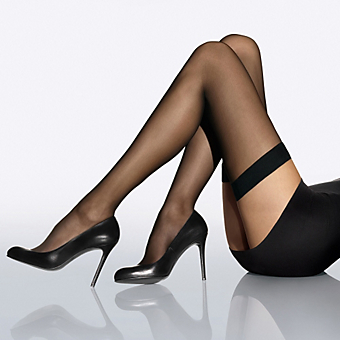 Classically stunning and totally sexy, these silky smooth sheer thigh highs have us reaching for our heels and counting down the hours until we can take off our skirt suit.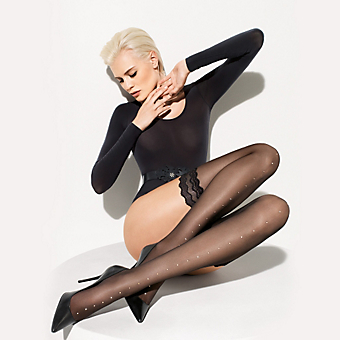 We've been obsessed with rose gold lately, and these punk meets pretty black lace edged luscious thigh high stockings with rose-gold studs up the front are no exception.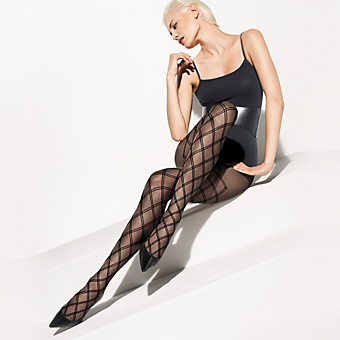 Fishnet too open? Argyle too businessy? Plain black too boring? Then these linear patterned stockings are just right. A girl's gotta have diamonds, and these are brilliant.
;