Ob.Sessed. These dotty tights from Wolford are so flirtatiously post-modern we can't even deal. It's like Roy Lichtenstein meets Yayoi Kusama meets Bridget Bardot. The pattern on the legs is mesmerizing (and we are planning  stellar outfits around it as we speak) but it's the perfect random dots making their way up the bum that really have us in a swoon. It's almost enough to have us wishing we'd come out of the bathroom with our skirts tucked into them. Almost.
May We Recommend?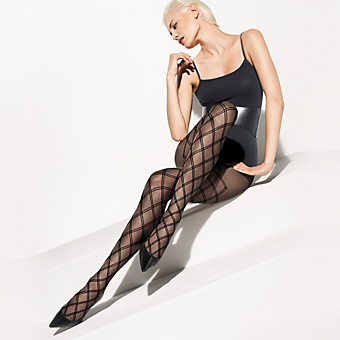 Fishnet too open? Argyle too businessy? Plain black too boring? Then these linear patterned stockings are just right. A girl's gotta have diamonds, and these are brilliant.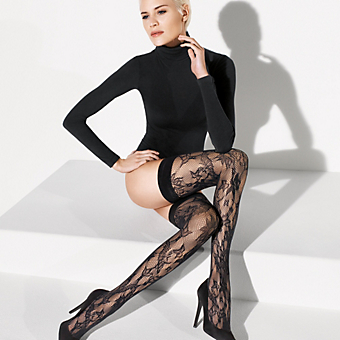 Gorgeous, sassy, a little bit rock'n'roll and a lot rebellious, these 90's throwbacks say: farewell flannel layers, hello black pencil skirt. Channel your inner Rayanne Graff.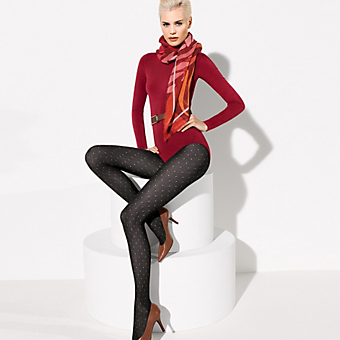 These delicately woven ajouré stockings are an exercise in gorgeous negative space. Peek-a-boo polka dots are the perfect amount of skin to flaunt as temps drop.