Ob.Sessed. These dotty tights from Wolford are so flirtatiously post-modern we can't even deal. It's like Roy Lichtenstein meets Yayoi Kusama meets Bridget Bardot. The pattern on the legs is mesmerizing (and we are planning  stellar outfits around it as we speak) but it's the perfect random dots making their way up the bum that really have us in a swoon. It's almost enough to have us wishing we'd come out of the bathroom with our skirts tucked into them. Almost.
May We Recommend?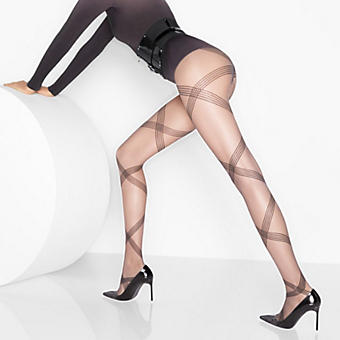 Wow. The glorious banded stripes of the Wolford Vivienne Tights are like ballerina toe-shoe ties gone naughty....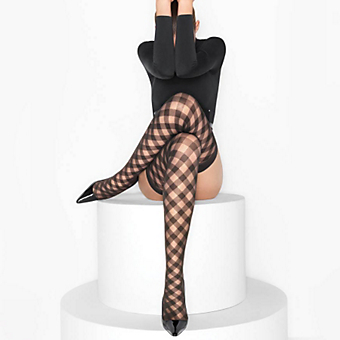 The graphic, gradiated striping on these stellar stay-ups from Wolford snakes up legs, making them look and feel impossibly long...
;