Basic black gets blinged out with the Collier's fabulous silver detailing. The gilt pattern dots its way up the back of the leg in a graphic backseam, ending in a fabulous thigh-high detailing that echoes the ropes of pearls at a Gatsby party, the hanging crystals of a grand ballroom, and a certain speakeasy elegance. If you've got it, flaunt it.
May We Recommend?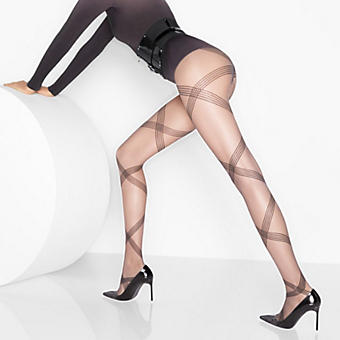 Wow. The glorious banded stripes of the Wolford Vivienne Tights are like ballerina toe-shoe ties gone naughty....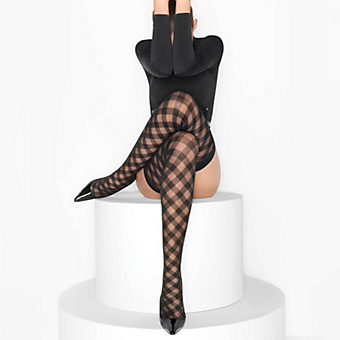 The graphic, gradiated striping on these stellar stay-ups from Wolford snakes up legs, making them look and feel impossibly long...
;