These delicious polka-dot tights from Wolford are Minnie Mouse meets Maltese Falcon, which is perfect for us since we can't decide sometimes whether we're total sweethearts who take good care of our boyfriends or whether we are dangerous femme fatales who thrive on intrigue and mystery.
May We Recommend?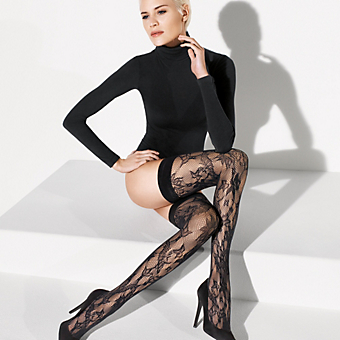 Gorgeous, sassy, a little bit rock'n'roll and a lot rebellious, these 90's throwbacks say: farewell flannel layers, hello black pencil skirt. Channel your inner Rayanne Graff.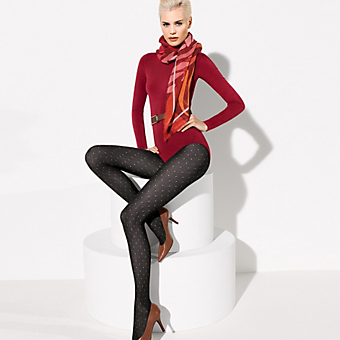 These delicately woven ajouré stockings are an exercise in gorgeous negative space. Peek-a-boo polka dots are the perfect amount of skin to flaunt as temps drop.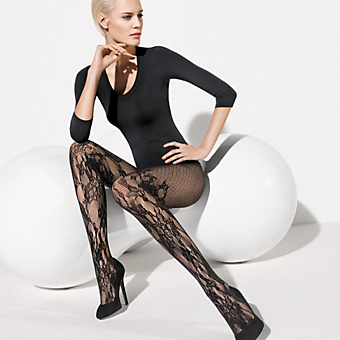 These brilliant graphic large-scale tights are what Rayanne Graff would wear if she were a successful entrepreneuress. Gorgeous, sassy, and a little bit rock'n'roll.