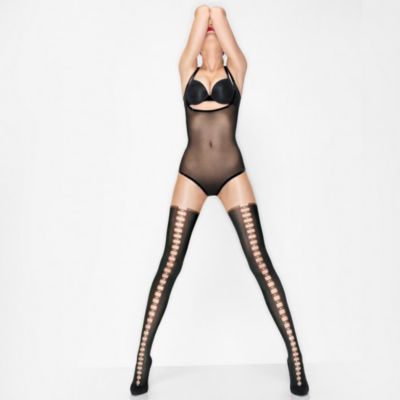 So, sure, these sexy two-tone tights would look pretty perfect high-kicking from beneath a cascade of flounces up on Montmartre after a couple of absinthes, but we think that the classic lace-up motif would look just as good (and perhaps a bit more fierce) with a bodycon dress and some serious heels. High-kicks still recommended.
May We Recommend?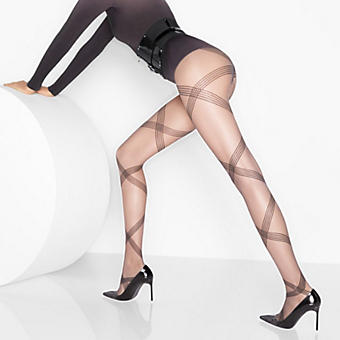 Wow. The glorious banded stripes of the Wolford Vivienne Tights are like ballerina toe-shoe ties gone naughty....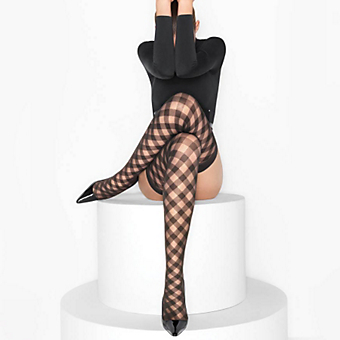 The graphic, gradiated striping on these stellar stay-ups from Wolford snakes up legs, making them look and feel impossibly long...
;