So, sure, these sexy two-tone tights would look pretty perfect high-kicking from beneath a cascade of flounces up on Montmartre after a couple of absinthes, but we think that the classic lace-up motif would look just as good (and perhaps a bit more fierce) with a bodycon dress and some serious heels. High-kicks still recommended.
May We Recommend?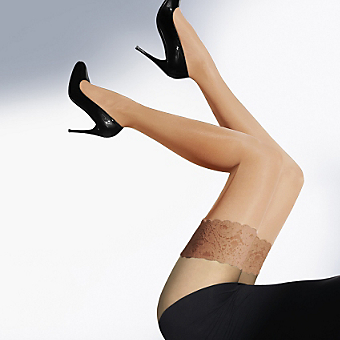 These classic, sexy stay-ups, with their wide lace band and 20 denier (sheer enough to show off, strong enough to resist runs) are sort of the Goldilocks of thigh-highs.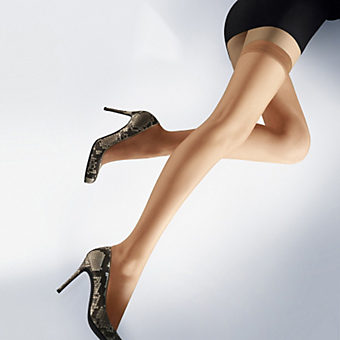 Though we most certainly love being naked, sometimes being just almost naked is even better. When that's our get down, we always reach for these gloriously sheer stay-ups.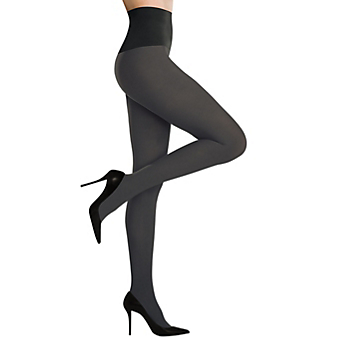 With their luxe and tactile 70 denier thickness and a luscious wide waistband (comfortable enough to wear all day) these might be the perfect tights. See for yourself.