So, sure, these sexy two-tone tights would look pretty perfect high-kicking from beneath a cascade of flounces up on Montmartre after a couple of absinthes, but we think that the classic lace-up motif would look just as good (and perhaps a bit more fierce) with a bodycon dress and some serious heels. High-kicks still recommended.
May We Recommend?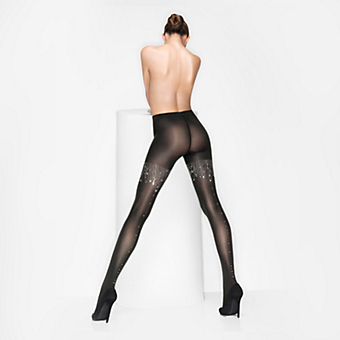 Basic black gets blinged out with the Collier's fabulous silver detailing...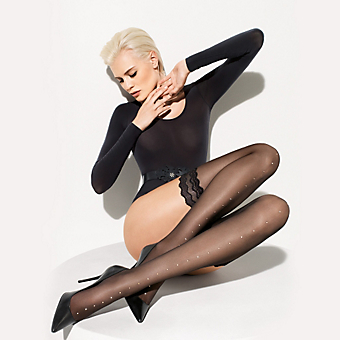 We've been obsessed with rose gold lately, and these punk meets pretty black lace edged luscious thigh high stockings with rose-gold studs up the front are no exception.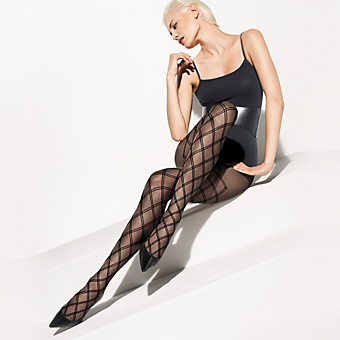 Fishnet too open? Argyle too businessy? Plain black too boring? Then these linear patterned stockings are just right. A girl's gotta have diamonds, and these are brilliant.
;