So, sure, these sexy two-tone tights would look pretty perfect high-kicking from beneath a cascade of flounces up on Montmartre after a couple of absinthes, but we think that the classic lace-up motif would look just as good (and perhaps a bit more fierce) with a bodycon dress and some serious heels. High-kicks still recommended.
May We Recommend?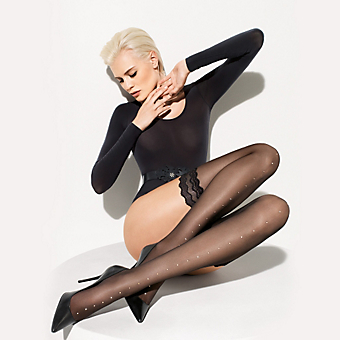 We've been obsessed with rose gold lately, and these punk meets pretty black lace edged luscious thigh high stockings with rose-gold studs up the front are no exception.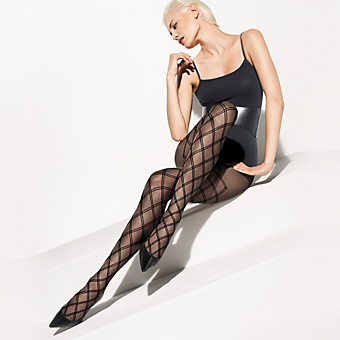 Fishnet too open? Argyle too businessy? Plain black too boring? Then these linear patterned stockings are just right. A girl's gotta have diamonds, and these are brilliant.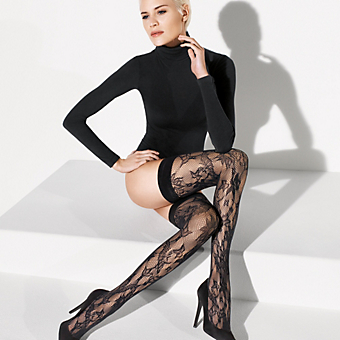 Gorgeous, sassy, a little bit rock'n'roll and a lot rebellious, these 90's throwbacks say: farewell flannel layers, hello black pencil skirt. Channel your inner Rayanne Graff.