 <br>If fishnet is too bold and bordello and thick knits are too cumbersome and clunky, then the open weave pattern of this modern stocking is absolutely perfect. The seductive fine pattern from the waistband down to the toes. 90% Nylon; 10% Elastane.
May We Recommend?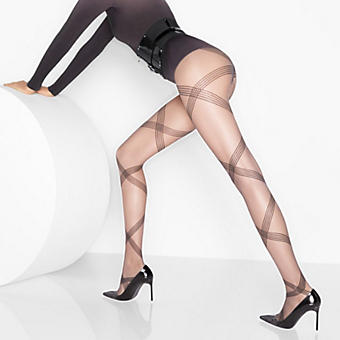 Wow. The glorious banded stripes of the Wolford Vivienne Tights are like ballerina toe-shoe ties gone naughty....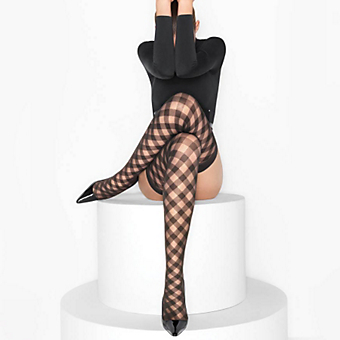 The graphic, gradiated striping on these stellar stay-ups from Wolford snakes up legs, making them look and feel impossibly long...
;