<br>If fishnet is too bold and bordello and thick knits are too cumbersome and clunky, then the open weave pattern of this modern stocking is absolutely perfect. The seductive fine pattern from the waistband down to the toes. 90% Nylon; 10% Elastane.
May We Recommend?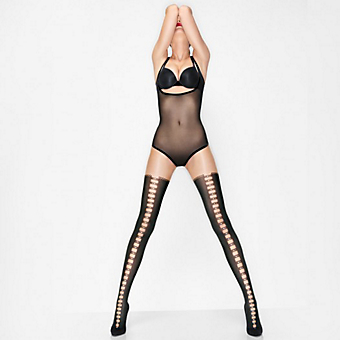 So, sure, these sexy two-tone tights would look pretty perfect high-kicking from beneath a cascade of flounces up on Montmartre...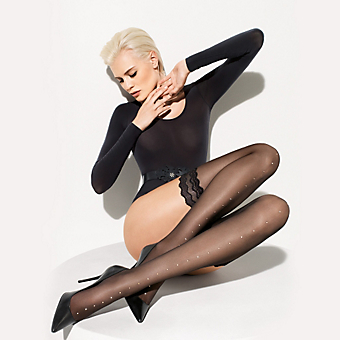 We've been obsessed with rose gold lately, and these punk meets pretty black lace edged luscious thigh high stockings with rose-gold studs up the front are no exception.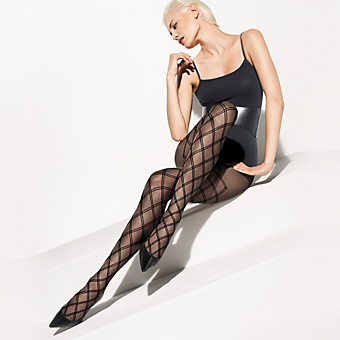 Fishnet too open? Argyle too businessy? Plain black too boring? Then these linear patterned stockings are just right. A girl's gotta have diamonds, and these are brilliant.
;