These absolutely stunning stockings from Wolford have us fit to be tied. The incredible corset inspired lace up detail running up the back of the legs isn't just printed on- there is an actual silk ribbon tie that literally snakes its way all the way from ankle to mid-thigh. While these look and feel unbelievably sexy from behind, our favorite part may be the opaque front- which appear simply like classic black stockings from head on, allowing you to make a statement upon exit. Claire calls them ah-MAZ-ing, we call them brilliant, you should call them yours.
May We Recommend?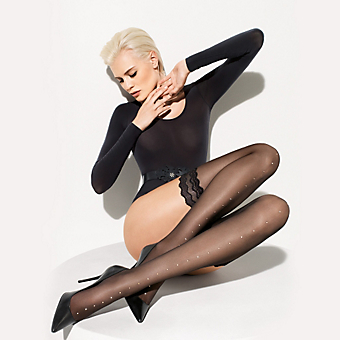 We've been obsessed with rose gold lately, and these punk meets pretty black lace edged luscious thigh high stockings with rose-gold studs up the front are no exception.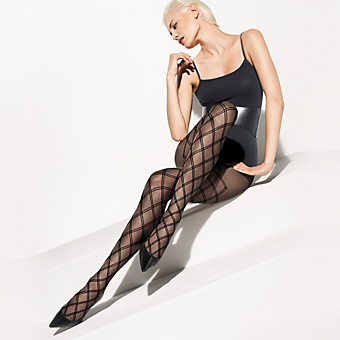 Fishnet too open? Argyle too businessy? Plain black too boring? Then these linear patterned stockings are just right. A girl's gotta have diamonds, and these are brilliant.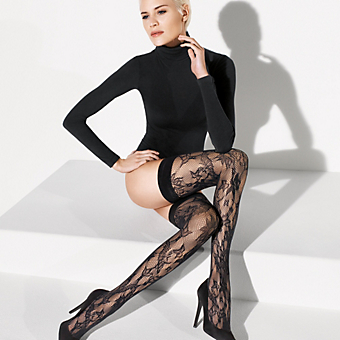 Gorgeous, sassy, a little bit rock'n'roll and a lot rebellious, these 90's throwbacks say: farewell flannel layers, hello black pencil skirt. Channel your inner Rayanne Graff.