Hey, nice stems. These stunning freshly picked stockings from Wolford are like a field of gorgeous blossoming graphic poppies. The stems read like mod striping on the leg, and the beautiful blooms at thigh height can be your little secret (or you can give someone a peek at the whole bouquet, your call). We love how playful these are, and think you will too.
May We Recommend?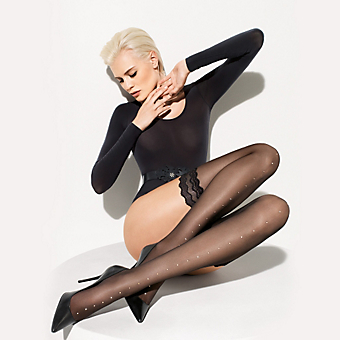 We've been obsessed with rose gold lately, and these punk meets pretty black lace edged luscious thigh high stockings with rose-gold studs up the front are no exception.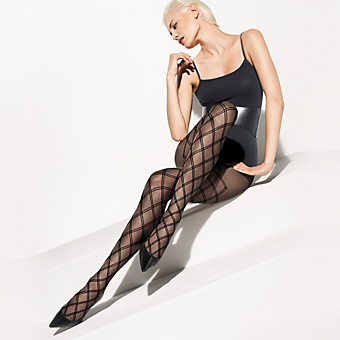 Fishnet too open? Argyle too businessy? Plain black too boring? Then these linear patterned stockings are just right. A girl's gotta have diamonds, and these are brilliant.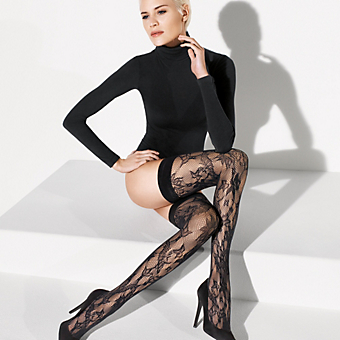 Gorgeous, sassy, a little bit rock'n'roll and a lot rebellious, these 90's throwbacks say: farewell flannel layers, hello black pencil skirt. Channel your inner Rayanne Graff.