When we picture these baroque floral tights we don't hear harpsichords, rather, we picture ourselves in the Sofia Coppola version of Marie Antoinette. The big, bold, baroque floral pattern that entwines itself up the legs from toe to waist is so fun and girly it seems just as fit for Versailles parties as for Friday nights on the town. Bring on the cake!
May We Recommend?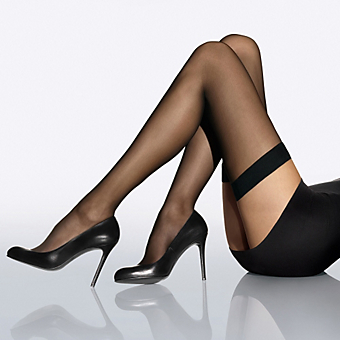 Classically stunning and totally sexy, these silky smooth sheer thigh highs have us reaching for our heels and counting down the hours until we can take off our skirt suit.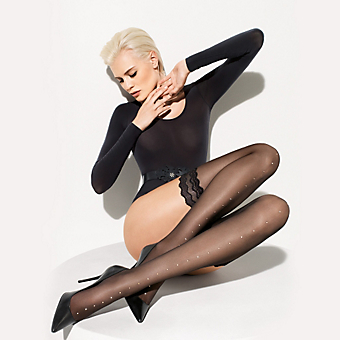 We've been obsessed with rose gold lately, and these punk meets pretty black lace edged luscious thigh high stockings with rose-gold studs up the front are no exception.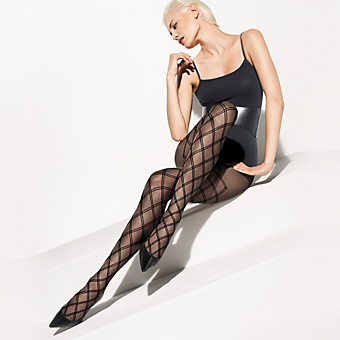 Fishnet too open? Argyle too businessy? Plain black too boring? Then these linear patterned stockings are just right. A girl's gotta have diamonds, and these are brilliant.
;