Patterned and textured tights are a must-have accessory. Leave it up to Spanx to keep you firm and fashion forward with body-shaping legwear in slimming, fashion patterns. These patterned tights have a smooth, flat waistband and rounded toe to keep your tummy and tootsies comfy. Extra tummy control and extended thigh control are paired with soft yarns for a smooth, slim look. Patterned Body-Shaping Tights come in four flattering patterns sure to add an edge to any outfit.
May We Recommend?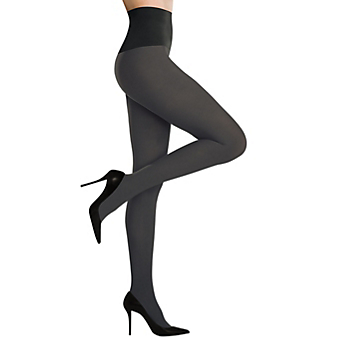 With their luxe and tactile 70 denier thickness and a luscious wide waistband (comfortable enough to wear all day) these might be the perfect tights. See for yourself.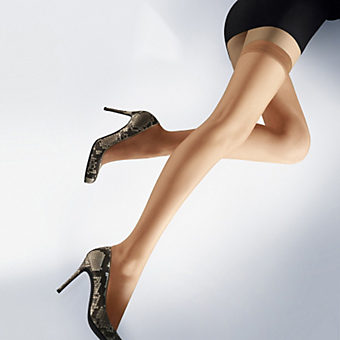 Though we most certainly love being naked, sometimes being just almost naked is even better. When that's our get down, we always reach for these gloriously sheer stay-ups.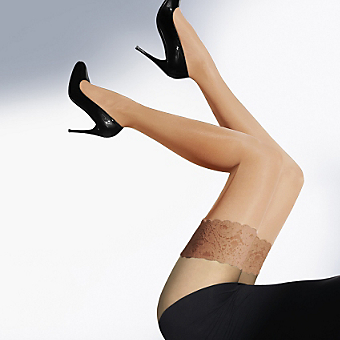 These classic, sexy stay-ups, with their wide lace band and 20 denier (sheer enough to show off, strong enough to resist runs) are sort of the Goldilocks of thigh-highs.