Patterned and textured tights are a must-have accessory. Leave it up to Spanx to keep you firm and fashion forward with body-shaping legwear in slimming, fashion patterns. These patterned tights have a smooth, flat waistband and rounded toe to keep your tummy and tootsies comfy. Extra tummy control and extended thigh control are paired with soft yarns for a smooth, slim look. Patterned Body-Shaping Tights come in four flattering patterns sure to add an edge to any outfit.
May We Recommend?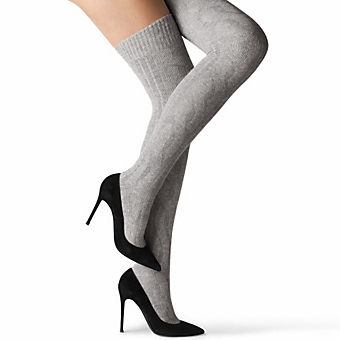 Classic and cozy and cheeky and delectably old fashioned, these over-the-knee stretch knit "socks" have a knitted-in-heel and touch of angora for utter softness.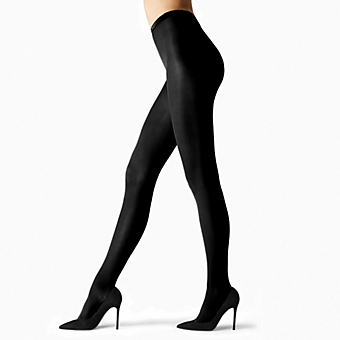 Forgive us if we can't stop doing (gorgeous) high-kicks, we're pretty excited about these impeccable 30 denier stockings. They're practically perfect in every way.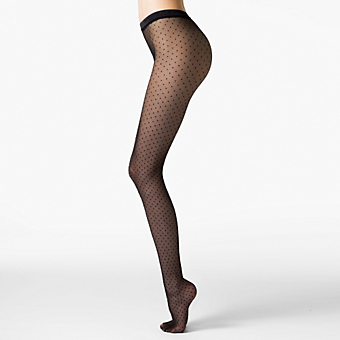 Hello sweet petit pois! We love dots, and these delightfully sheer, slinky tactile dotted hose are right on the money. Sophisticated with a pencil skirt, party with a pouf.