Yowza. These fishnet stockings are ready to party. Wide bands of elastic anchor the stockings seamlessly, the small size of the mesh is absolutely perfect, and the backseam detail is adorned with rosette appliques and openwork keyhole details. From the front: little black dress. From the front: little bold devil.
May We Recommend?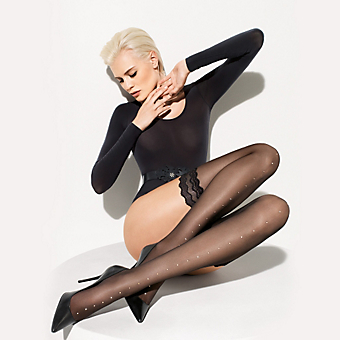 We've been obsessed with rose gold lately, and these punk meets pretty black lace edged luscious thigh high stockings with rose-gold studs up the front are no exception.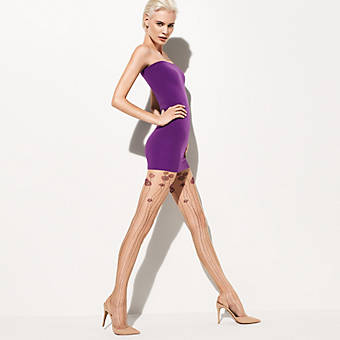 Hey, nice stems. The long lines of the graphic poppy detailing read like mod stripes on the leg while the beautiful blooms at thigh height can be your little secret (or not).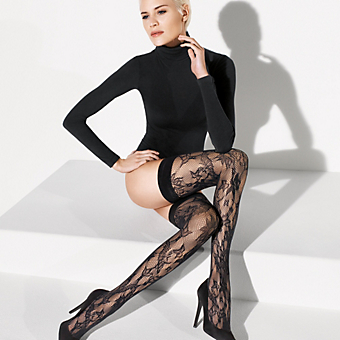 Gorgeous, sassy, a little bit rock'n'roll and a lot rebellious, these 90's throwbacks say: farewell flannel layers, hello black pencil skirt. Channel your inner Rayanne Graff.