These sexy stockings, with their sheer black-on-black tiger print are perfect for when you need to take a walk on the wild side. Long and sinuous like the best kitties, when you slip these on, you're ready for a night on the prowl.
May We Recommend?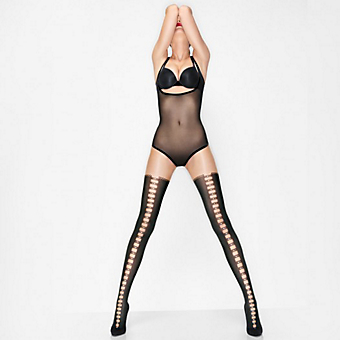 So, sure, these sexy two-tone tights would look pretty perfect high-kicking from beneath a cascade of flounces up on Montmartre...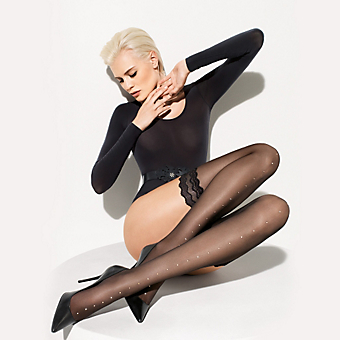 We've been obsessed with rose gold lately, and these punk meets pretty black lace edged luscious thigh high stockings with rose-gold studs up the front are no exception.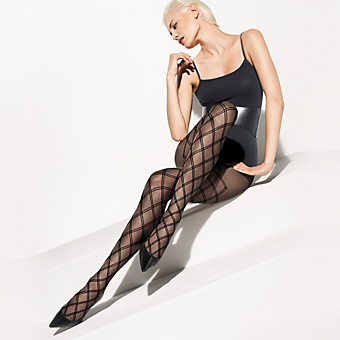 Fishnet too open? Argyle too businessy? Plain black too boring? Then these linear patterned stockings are just right. A girl's gotta have diamonds, and these are brilliant.
;