Classical, transparent stay-up with an elegant satin shimmer: exclusive, broad band with a floral motif. Optimal hold. Flat toe seam. Stay-up for everyday wear and for any occasion. Shadow toe virtually invisible despite being slightly reinforced., , 89% Nylon, 15% Elastane
May We Recommend?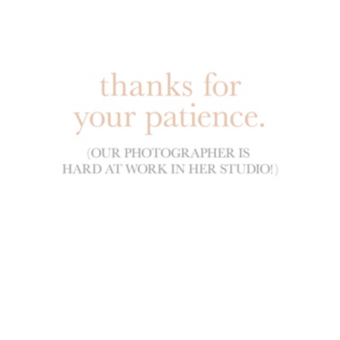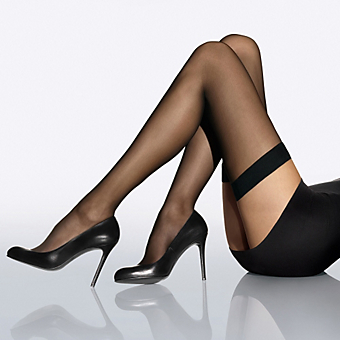 Classically stunning and totally sexy, these silky smooth sheer thigh highs have us reaching for our heels and counting down the hours until we can take off our skirt suit.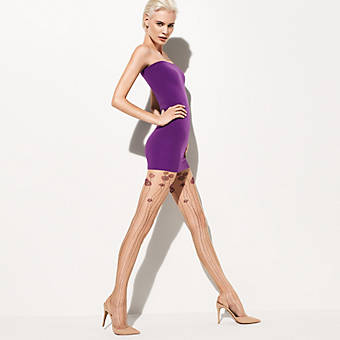 Hey, nice stems. The long lines of the graphic poppy detailing read like mod stripes on the leg while the beautiful blooms at thigh height can be your little secret (or not).
;