Hey, nice stems. These stunning freshly picked stockings from Wolford are like a field of gorgeous blossoming graphic poppies. The stems read like mod striping on the leg, and the beautiful blooms at thigh height can be your little secret (or you can give someone a peek at the whole bouquet, your call). We love how playful these are, and think you will too.
May We Recommend?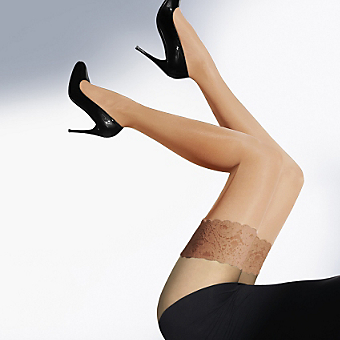 These classic, sexy stay-ups, with their wide lace band and 20 denier (sheer enough to show off, strong enough to resist runs) are sort of the Goldilocks of thigh-highs.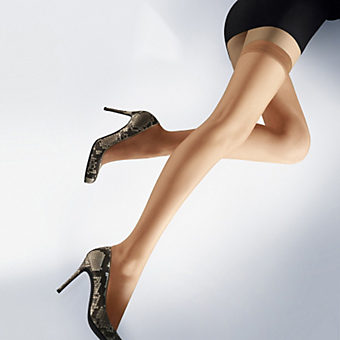 Though we most certainly love being naked, sometimes being just almost naked is even better. When that's our get down, we always reach for these gloriously sheer stay-ups.