Suspenders and Garters
Pair with your favorite stockings and power up that pencil skirt.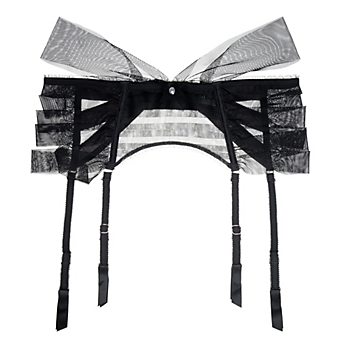 This stunning banded suspender is inspired by the tango, and we can't think of anything better than our favorite backseams and this, peeking out of a high slit in a red dress.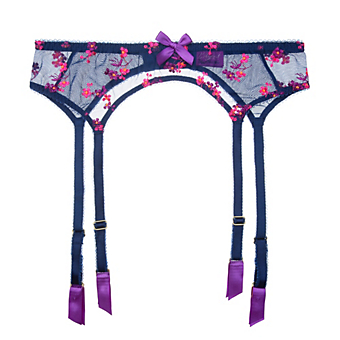 Sheer, brilliant, and covered in posies, this sweetly sexy little suspender is begging for some stockings. Perfect panelling, classic silhouette, ideal for darlings.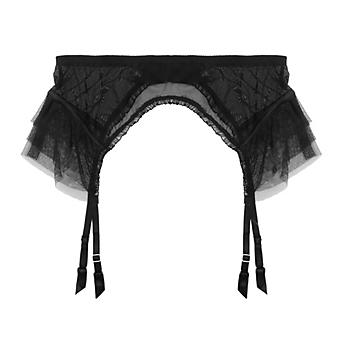 This tiered tulle peek-a-boo suspender is as gorgeous as can be. A perfect cascade of ruffles at the hips frames the bum just so. Trust us, speechless is a good thing.
Love your Legs
Cooler weather practically requires us to wear stockings. Suspenders turn an everyday necessity into an opportunity for fabulousness.
Our little secret
Wearing garters + stockings under our everyday workwear is one of our most powerfully feminine indulgences. We highly recommend it.
Email