We like bells (like the twilight ringing of mission bells over Capistrano) and we like whistles (like the quiet, almost under the breath whistle that your love makes upon seeing you come down the stairs), but we usually don't like bells and whistles. Unless, perhaps, the bells-and-whistles in question is a tie-front closure on a piece the color of a Capistrano rooftop when, untied, can't help but garner a whistle. You're welcome.
May We Recommend?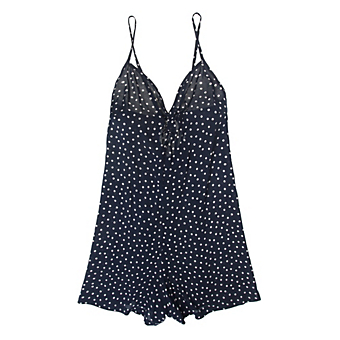 With a gorgeous floaty romper shape, a delicate tie detail at the bust, and Francophile fabulous adorable navy and white polka dots, this one is easy like Dimanche morning.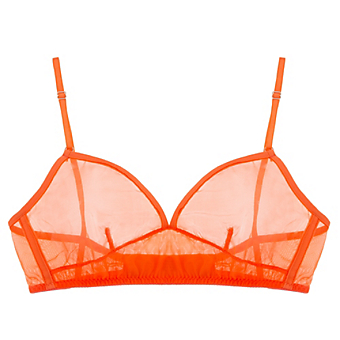 This simple, austere mesh softbra is the equivalent of a blueprint or a line drawing or a Richard Serra sculpture. Basic, broken down to its most essential parts, stunning.
;