We like bells (like the twilight ringing of mission bells over Capistrano) and we like whistles (like the quiet, almost under the breath whistle that your love makes upon seeing you come down the stairs), but we usually don't like bells and whistles. Unless, perhaps, the bells-and-whistles in question is a tie-front closure on a piece the color of a Capistrano rooftop when, untied, can't help but garner a whistle. You're welcome.
May We Recommend?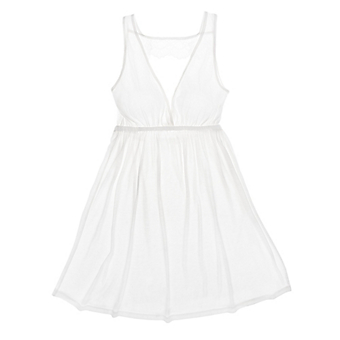 Supremely soft, this sweetly sexy body skimming open-backed chemise practically kisses the collarbone with all the twilit romantic loveliness of Venice.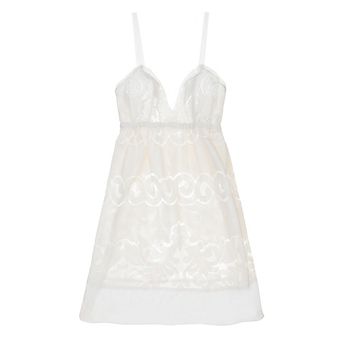 Slip the peonies into some water, throw open the windows, put Joni on the record player, and relax, this chemise has you perfectly (un)covered in classic canyon lady fashion.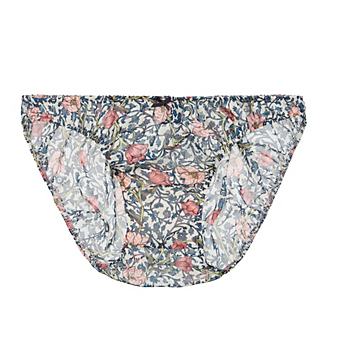 When a classic bikini shape is rendered in the most glorious William Morris inspired floral? You know that you've already got weekend plans and that they're totally perfect.