We like bells (like the twilight ringing of mission bells over Capistrano) and we like whistles (like the quiet, almost under the breath whistle that your love makes upon seeing you come down the stairs), but we usually don't like bells and whistles. Unless, perhaps, the bells-and-whistles in question is a tie-front closure on a piece the color of a Capistrano rooftop when, untied, can't help but garner a whistle. You're welcome.
May We Recommend?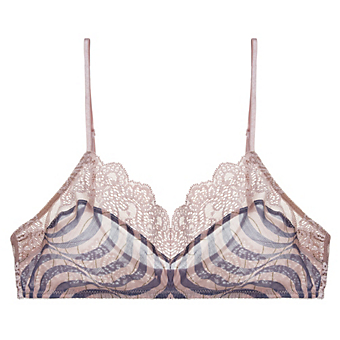 With a bone deco palette, this sweet silk and lace softbra, with scooping leotard back is ready for high tea. With just a little cream and sugar, it's high romance indeed.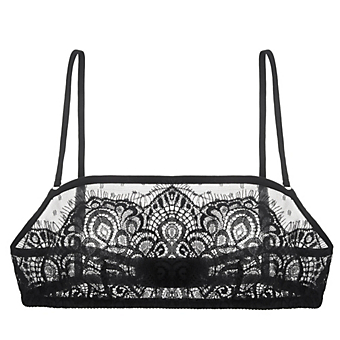 The exquisitely effortless loveliness of this delicately deconstructed throwback bandeau bra has us dancing the jitterbug and pouring rounds of gin fizzes. Mais oui?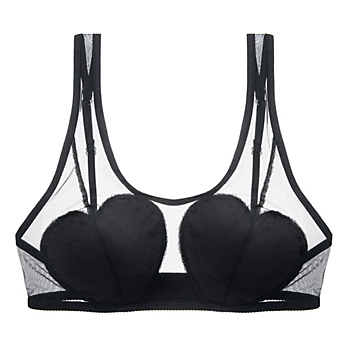 This delectable sheer bralette, with its whisper mesh and heart-shaped-cups is what nouveau-modern-Brooklyn-darling-burlesque-queens-with-day-jobs-as-ladybosses wear for fun.