At first pass, "pizazz" sort of sounds like the kind of word our Grandmothers would use. And at first, we weren't sure how we felt about that. But then we remembered the pictures of our Nana in Havana, drinking Cuba Libres with handsome men in impeccable suits, wearing hats and scarves and bright red lipstick and this kind of stunning canary yellow. And we think, goodness yes, we'd like to have some pizazz.
May We Recommend?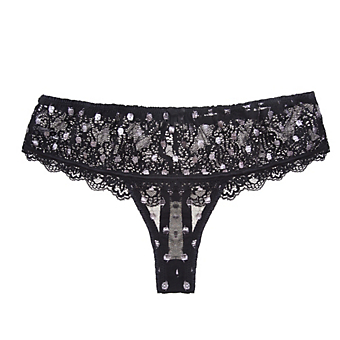 Is that the sound of champagne popping? No it's the sound of a twinkle bomb going off. Equally as celebratory, we'll raise a glass to this sparkly noir boyshort any day.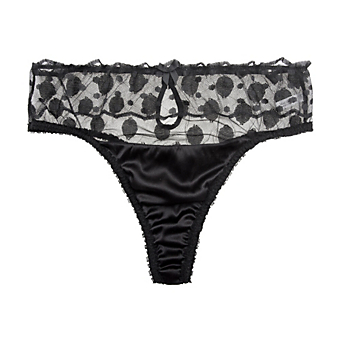 This is a fresh silhouette if we've ever seen one. Silk and zig zag dotted tulle mesh effortlessly for a vertiginous thong shape that is as pin-up as it is perfection.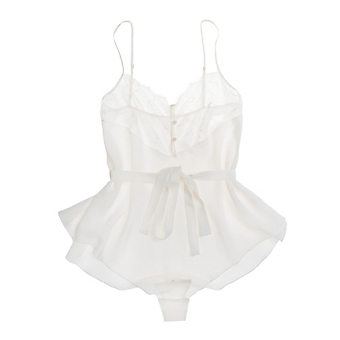 ;