At first glance Botticelli's Venus looks naked. Cruising along, topless on a clamshell. But we think, if you look closely, you might just catch a peek of this whisper sheer triangle bra. Or at least we think this is what she should be wearing. Pre-Raphaelite inspired embroidered vines, barely-there band and straps, perfectly sheer zephyr-blown cups. The Italians have always known just what they're doing with angelic women.
May We Recommend?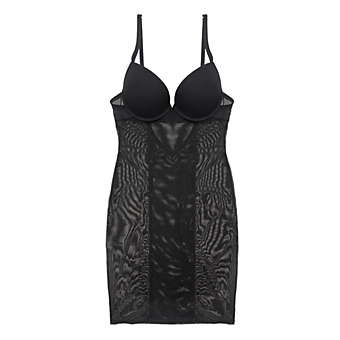 This is one of those divine svelte bombshell pieces that, on its own, is enough to drop jaws and light fires. Under a cocktail dress? It might just turn you into a superhero.Ê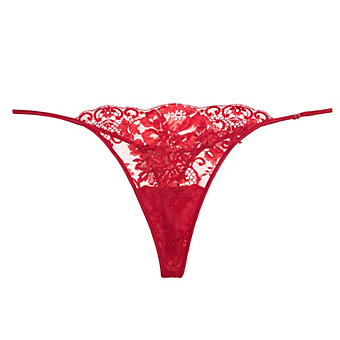 Rarely is barely there as completely stunning as this tiny string-sided thong. If this el color rojo was any brighter and lipstick-luscious we'd arrest it.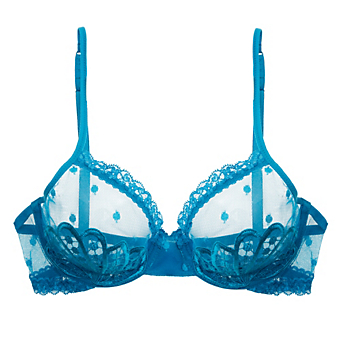 The feeling when night has just fallen and from a sweet warm breeze blows the scent of orange blossoms on the dark air, candles flicker over this deep blue loveliness.
;