If this free-wheeling wireless piece had been around in the time of Flower Power, we think there may have been less bra burning. La Perla's long-perfected super-natural triangle silhouette is as effortless here as its ever been, but this time around it's executed in a perfect embroidered graphic daisy print. Gloria Steinem would approve.
May We Recommend?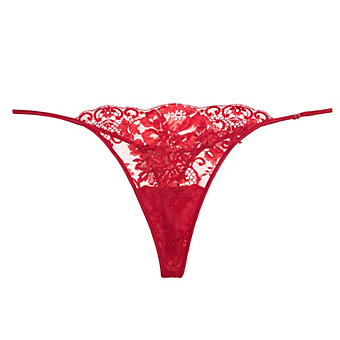 Rarely is barely there as completely stunning as this tiny string-sided thong. If this el color rojo was any brighter and lipstick-luscious we'd arrest it.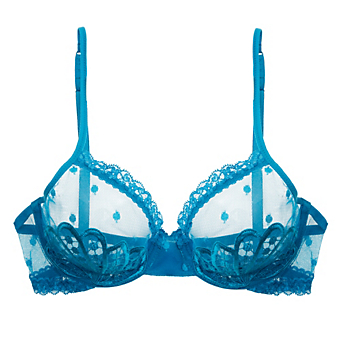 The feeling when night has just fallen and from a sweet warm breeze blows the scent of orange blossoms on the dark air, candles flicker over this deep blue loveliness.
;