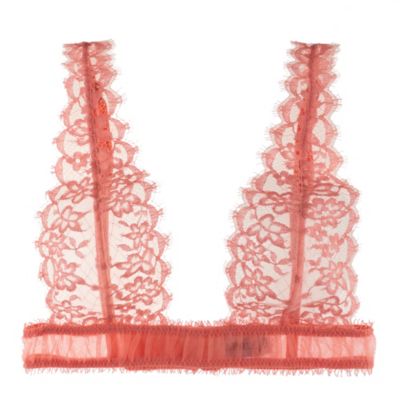 A celebration of the female form, this airy mesh-tulle-and-lace bra probably isn't meant to be worn with anything but the matching bottoms and a Mona Lisa smile. It's barely there, peachy pink, and totally stunning... one of those shapes we can't believe until we get it on the body. Then our eyebrows arch, we stand up straight, and say: damn. Light fuse, get away.
May We Recommend?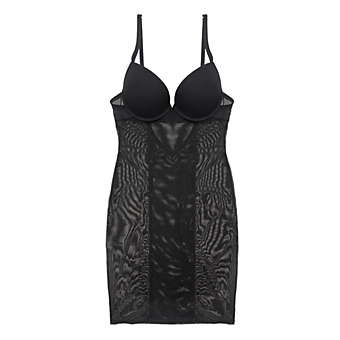 This is one of those divine svelte bombshell pieces that, on its own, is enough to drop jaws and light fires. Under a cocktail dress? It might just turn you into a superhero.Ê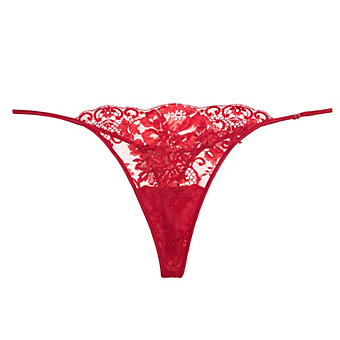 Rarely is barely there as completely stunning as this tiny string-sided thong. If this el color rojo was any brighter and lipstick-luscious we'd arrest it.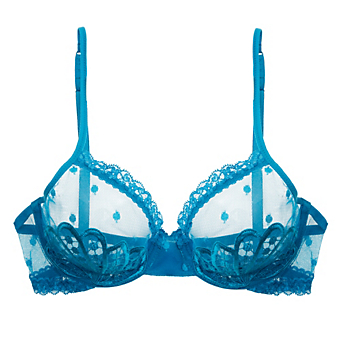 The feeling when night has just fallen and from a sweet warm breeze blows the scent of orange blossoms on the dark air, candles flicker over this deep blue loveliness.
;